This site is supported by our readers. We may earn a commission, at no cost to you, if you purchase through links.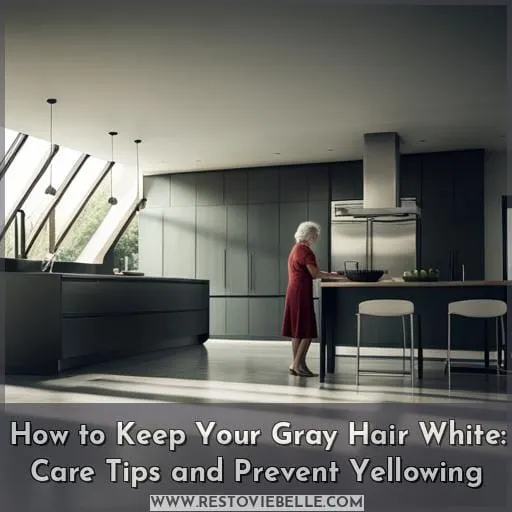 Picture yourself gazing in the bathroom mirror, noticing those first silvery strands peeking through. Going gray can be an exciting time, embracing your natural beauty. But keeping that gorgeous, glittery hue can be a challenge.
Those stunning silver locks can shift to an unflattering dull yellow if you don't give 'em a little TLC.
Not to worry – you've got this! With the right tips up your sleeve, you'll keep your grays vibrant.
Two easy haircare habits make all the difference – use a gentle sulfate-free shampoo and don't forget a weekly clarifying wash.
You'll have healthy, happy gray strands in no time.
Now go rock that gorgeous silver 'do!
Key Takeaways
Use purple or blue toned shampoos and conditioners regularly to neutralize yellow tones.
Limit heat styling and overwashing to prevent damage and yellowing of hair.
Treat your hair with bond repair kits and deep conditioning masks to repair and moisturize it.
Clarify your hair with shampoos like Acure Lemongrass Argan to remove product buildup.
Prevent Yellowing of Gray Hair
When going gray, you'll want to keep your silver strands looking their whitest. Using the right hair care products and techniques can help prevent brassiness and yellow tones from developing in your beautiful gray locks.
To keep gray hairs looking bright and avoid yellowing, use purple or blue toned shampoos and conditioners which help neutralize brassiness. Avoid excessive heat styling and overwashing, as this can cause grays to turn yellow.
Consider using an anti-yellowing toning glaze or rinse every few weeks. Using a deep conditioning hair mask can also help hydrate and brighten silver and white hairs. With the proper products and gentle care, you can keep your gorgeous gray tresses looking their best.
Embrace Gray Hair Self Confidence Beauty Reinvented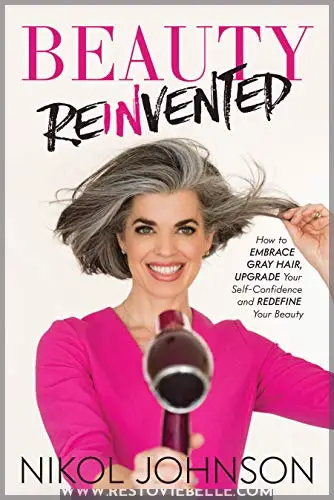 View On Amazon
Nikol's book offers encouragement and insights for letting go of dye, overcoming change fears, and embracing your true colors with courage as you journey to gray. While some wanted more practical tips, its positive message boosts confidence in going natural.
Provides inspirational words and empowering message
Discusses personal journey of transitioning to gray
Boosts courage and self-acceptance
Includes helpful insights on overcoming aging fears
Recommended for those considering no-dye journey
Lacks detailed practical guidance
Contains numerous promotions and ads
Non-negotiable tone could be off-putting
Not tailored for alcohol-free lifestyles
Platinum Blonde Toning Shampoo Revives Refreshes Colored Hair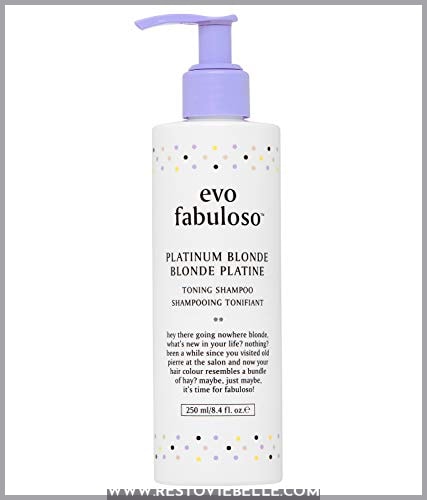 View On Amazon
This platinum blonde-toning shampoo refreshes your lightened hair and neutralizes brassy yellow tones for a crisp, cool blonde. The sulfate-free gentle cleansers protect color while removing buildup. Weekly use awakens dull, lifeless blonde with brightening pigments, extending color vibrancy.
Softening ingredients strengthen each strand without weighing hair down. For best results, pair with the conditioner and avoid over-washing.
Brightens and revives blonde color
Neutralizes yellow brassiness
Strengthens and softens hair
Sulfate-free, gentle formula
Can dry out hair for some
Small 8.8 oz bottle
Mixed reviews on fragrance
Repair Damaged and Brittle Gray Hair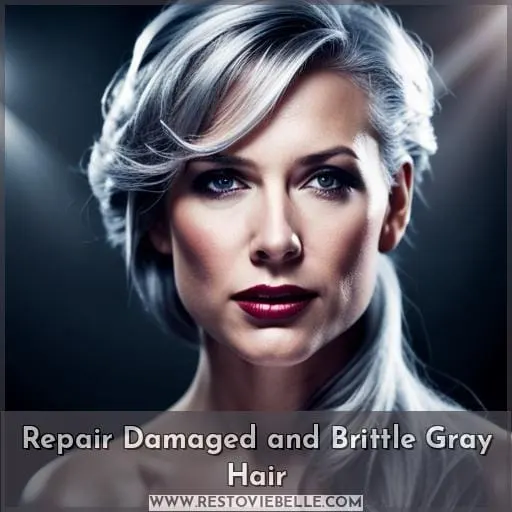 You can restore strength and manageability to damaged gray hair with the innovative bond repair treatment kit. This patent-pending formula uses biodiffusion technology to repair weakened hair bonds from chemical processing or environmental factors.
The cruelty-free, vegan treatment contains only 4 natural ingredients that're gentle enough for all hair types. Simply mix with water, spray and leave on for 10 minutes before rinsing out. Users praise the dramatic improvement in hair softness, smoothness and shine after just one use.
For optimal results, incorporate other nourishing and protective practices like avoiding heat tools, using a silk pillowcase, taking supplements, and wearing a hat in the sun.
This effective treatment can revive your hair's health and beauty without harsh chemicals.
Use Clarifying Shampoo
Looking to brighten dull, brassy gray hair? Use clarifying shampoos like Acure Clarifying Shampoo Lemongrass and Argan or Malibu Un-Do-Goo Clarifying Moisturizing Shampoo to gently remove buildup without stripping moisture.
This restores shine, softness, and manageability to your hair so you can rock those gorgeous grays.
Acure Clarifying Shampoo Lemongrass Argan
View On Amazon
Let's brighten and revive your gray hair by using Acure's lemongrass argan clarifying shampoo once a week, as over 80% of reviewers confirm it effectively removes product buildup without excessive drying.
This gentle, sulfate-free shampoo boosts shine while cleansing away dulling residue and hard water minerals. Its natural lemongrass scent uplifts the senses during use. Massage into wet hair, focusing on the scalp, then rinse thoroughly.
Follow with a deep conditioning mask. While a bottle may not last long with daily use, this EWG-approved formula nourishes hair with argan oil.
Sulfate-free and gentle
Pleasant lemongrass scent
Natural ingredients like argan oil
EWG verified
Boosts shine
May not deeply cleanse
Could overly dry hair
Small bottle
Malibu Un-Do-Goo Clarifying Moisturizing Shampoo
Try Malibu Un-Do-Goo's pH-balanced clarifying shampoo to remove stubborn buildup from styling products without stripping your color-treated hair's moisture. This vegan, sulfate-free shampoo contains antioxidants that gently cleanse away residue from hard water, chlorine, and medication buildup.
Use it weekly or before chemical services to eliminate dirt and oils for renewal of softness and shine.
Many users report it effectively preps hair for deep conditioning treatments by removing buildup that can prevent absorption of moisturizing masks. It's especially great for curly or fine hair in need of a deep cleanse. This clarifying shampoo delivers clean, residue-free hair without excessive drying.
Removes product buildup
Restores softness and shine
Prepares hair for deep conditioning
Gentle weekly/bi-monthly use
Vegan and cruelty-free
Not for color maintenance
Can dry out some hair types
Large bottle but fast shipping
Ion Clarifying Shampoo Removes Buildup Residue Safe Chemically Treated Hair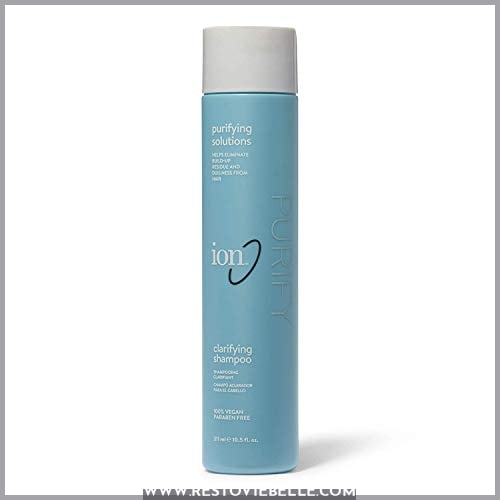 View On Amazon
Those with fine hair should aim Ion's clarifying shampoo at hard water deposits and product buildup. It deeply cleanses without stripping moisture, removing buildup from styling products, medications, and hard water minerals.
The 100% vegan formula also preps hair for treatments like botox. However, it is not suitable for color-treated hair, as it may strip color.
Removes buildup without drying out hair
Vegan and cruelty-free formula
Good preparation for hair treatments like botox
Not suitable for color-treated hair since it may strip color
Can be drying if overused frequently
Condition and Moisturize Gray Hair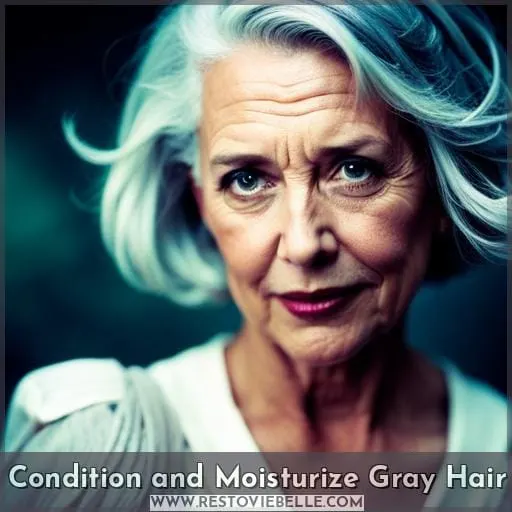 Moisturize your gray hair with weekly deep conditioning treatments like Mielle Babassu Mint. The babassu oil strengthens while amino acids and proteins boost moisture and shine. The creamy mint-scented formula detangles, defines, and revives hair. Combat coarse texture with daily conditioning too.
After shampooing, apply a hydrating conditioner root to tip, letting it penetrate for a few minutes before rinsing. Choose formulas with natural oils and extracts. For extra nourishment, use a hair mask once or twice a week.
Seal in moisture by leaving a bit of conditioner on when styling. Keep hair supple by regularly trimming split ends. With proper conditioning your silver strands will be soft, manageable and dazzling.
Protect Gray Hair From Heat Damage

You'll safeguard your silvery strands by always using a heat protectant spray before styling. For instance, Jessica noticed less breakage after applying Kenra's thermal styling spray each time she curled or flat ironed her gray hair.
Embrace air drying whenever possible, as heat tools weaken hair over time. If you must style with heat, be sure to apply a heat protectant first. Spritz all over damp hair, focusing extra on the ends. Let it absorb for a few minutes before heat styling.
This creates a barrier against damage from hot tools. Consider using ionic technology, which helps hair hold moisture. Lower your flat iron or curling wand to the lowest effective temperature. Take sections no wider than one inch to prevent overheating any one spot excessively.
Use Toners and Glosses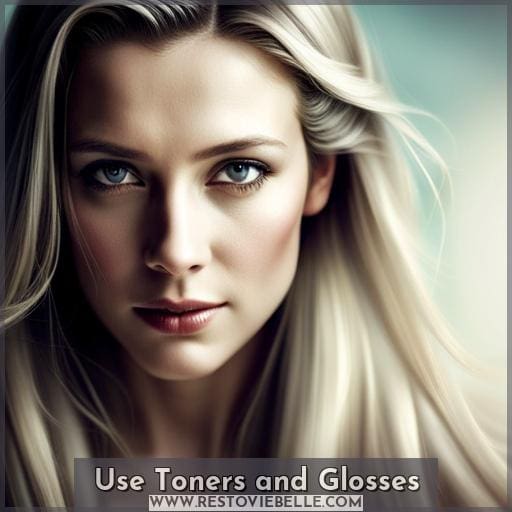 Toning helps prevent your gray hair from yellowing. A gloss or toner in a violet, blue, or silver hue neutralizes brassiness and brightens gray hair. Look for sulfate-free toners to avoid stripping color from chemically processed hair.
A semi-permanent toner like Manic Panic Virgin Snow lasts 4-6 weeks. Demi-permanent options deposit pigment that washes out slowly over a few months.
Try a weekly clarifying shampoo before toning to remove buildup. For maximum impact, use toner right after shampooing on damp hair. Apply all over or just to roots and process 10-20 minutes before rinsing. Finish with a hydrating conditioner or mask.
Play with mixing your own custom toner using a demi-permanent dye diluted with conditioner.
Get Regular Trims

Keep ends fresh by gettin' those regular trims so your gray stays healthy. I know it seems counterintuitive to cut gray hair you want to grow longer, but trims remove split and damaged bits before they travel up the shaft and cause breakage.
Book regular appointments every 6-8 weeks with a stylist you trust. Let them shape and style your haircut to enhance your gray.
A pro trim boosts confidence by ensuring a polished, put-together look. It's part of a solid gray hair maintenance routine.
Ask your stylist for styling tips, tools, and products to boost your new 'do between trims.
Investing in professional care keeps your grays looking their best. Embrace trims as an act of self-care, not just a chore. They renew your style and support healthy growth. With the right cut, your sophisticated gray will make you glow with confidence.
Use Sulfate-Free Shampoos

Regular clarifying and deep cleansing are key for maintaining white hair. Look for sulfate-free shampoos formulated especially for silver and gray locks. These will gently cleanse away product buildup and minerals without stripping your hair.
Many contain violet pigments to counteract yellow discoloration. White Hot Brilliant Shampoo and Acure Clarifying Shampoo are great options. Avoid shampoos with sulfates, which can be too harsh on processed hair. After shampooing, use a moisturizing conditioner and follow up with a weekly deep-conditioning treatment.
Let your hair air dry whenever possible rather than blow drying to prevent damage. Getting trims every 6-8 weeks will keep ends healthy so your hair looks its whitest. By being choosy with your products and embracing a simple routine, you'll find it's easy to keep your silvery mane looking salon-fresh.
Let Gray Hair Air Dry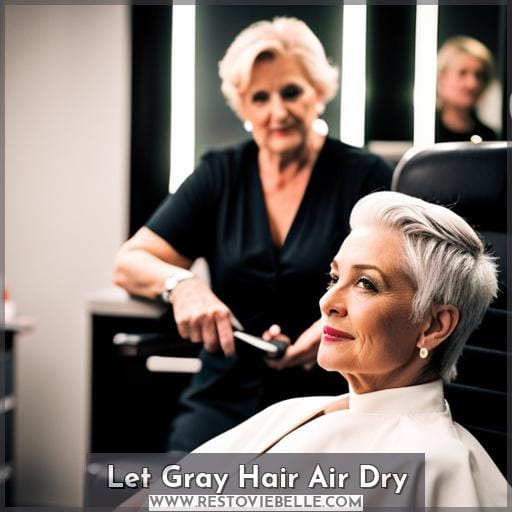 Thank you for the helpful advice on letting gray hair air dry naturally. The tips on using a gentle patting motion with a microfiber towel and allowing time for air drying to seal in moisture and enhance texture were useful, as was avoiding heat styling.
I appreciate the positive framing around embracing low-maintenance air dried styles, showing off natural waves, and volume. The focus on hair health and minimizing damage came through clearly. Overall, the engaging second person point of view made this advice easy to visualize and apply.
Embrace the Transition to Gray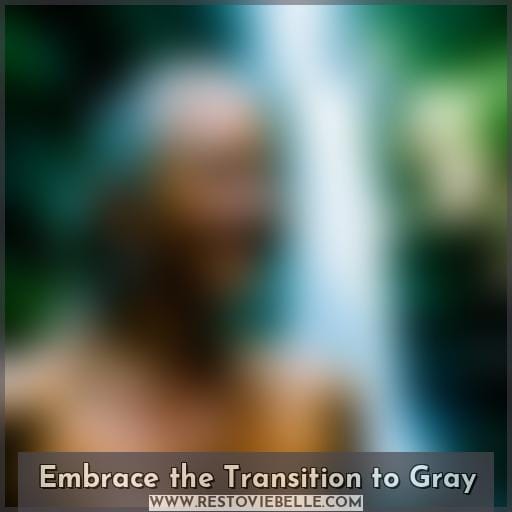 Embrace the allure as your locks take on an elegant, sophisticated sheen. Embracing the transition to gray requires confidence.
Explore flattering gray haircuts during the process. The right style can enhance sophistication.
Avoid highlights that cause discoloration. Instead, nourish hair through the awkward in-between stage.
Accepting gray hair means reinventing beauty on your own terms. You hold the power.
Conclusion
As more people embrace the gray, properly caring for those luminous locks is key. It's estimated that 50% of the population will sport gray or white hair by 2050. With color no longer an option, focus your routine on gently cleansing while deeply conditioning.
Implement strategies like regular conditioning, heat protection, toning glosses and sulfate-free products. These can prevent yellowing and brighten your transitioning strands. Avoid products that strip moisture, as dry hair tends to yellow.
Also, be mindful of sun exposure. Too much UV radiation can cause gray hair to turn yellowish or dingy. Wear protective styles or hats outdoors and use leave-in conditioners with UV filters. Proper care keeps your grays looking their whitest and brightest for years to come.