This site is supported by our readers. We may earn a commission, at no cost to you, if you purchase through links.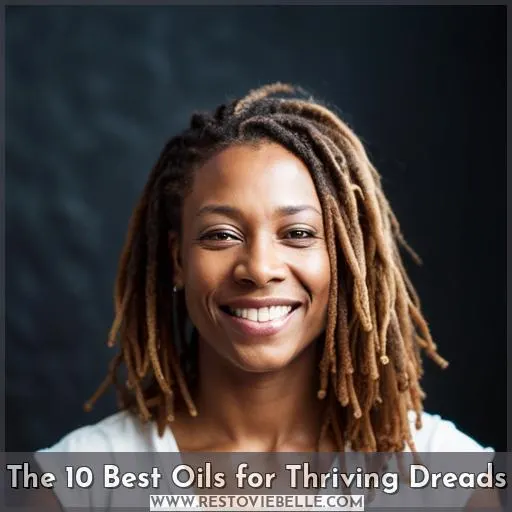 Here, let me offer some tips for caring for your beautiful dreadlocks. Treasure those locs and treat them right – they'll reward you with health and shine. Let's talk best oils for dreadlocked hair. Your locks need moisture and nourishment to thrive, so massage in oils that condition roots, moisturize lengths, and give shine.
Jamaican Mango and Lime works wonders, as do natural Lavender or Peppermint essential oils. Just a few drops, massaged in, stimulate growth and prevent dandruff. With the right oil, your dreads will cascade down your back luxuriously.
Key Takeaways
Using lightweight oils like grapeseed and jojoba provide moisture without weighing locks down or leaving residue.
Massaging oils such as black seed and vitamin E into the scalp can stimulate circulation and promote hair growth.
Essential oils including tea tree, peppermint, and lavender have cleansing and therapeutic properties for the scalp and locks.
Apply oils every 3-4 days for optimal moisturizing; use residue-free shampoo to prevent buildup.
Caring for Dreadlocks

Growth oils can stimulate circulation in the scalp and promote stronger, healthier dreadlocks. Anti-dandruff oils soothe and moisturize the scalp while also helping to prevent dandruff buildup. Shine oils make locks look radiant by adding a subtle sheen. With expertise in dreadlock care, we can help you choose the ideal oils to nourish your beautiful locks from root to tip.
Selecting the right oils is key for stimulating growth, preventing dryness and itchiness, and making your dreadlocks shine.
Moisturizing Oils
You'll feel those locs come alive with hydration when you massage in pumpkin seed or grapeseed oil.
Prevents dryness and damage
Softens and nourishes dreadlocks
Conditions hair and scalp
Improves scalp circulation
Let these lightweight, nourishing oils work their magic. Your locs will thank you for the extra moisture and your scalp will rejoice. Massage the oils in with care and patience. Soon your locks will be smoother, your scalp calm.
Don't be shy with the oil – your hair craves the hydration. Watch it soak in and see your hair transform.
Growth Oils
Black seed, chamomile, and vitamin E oils are wonderful for stimulating hair growth, improving scalp circulation, and strengthening hair follicles for your dreadlocks. Massage your locs with these concentrated oils. The pure essential oils penetrate deep to nourish follicles.
Focus the massage on areas needing growth. Doing this stimulates faster growth so you'll have fewer split ends. You can make your own oil blend or buy premade dreadlock oils for easy growth remedies.
Anti-Dandruff Oils
Tea tree, peppermint, cedarwood, and lemon oils have anti-fungal and anti-bacterial properties that can reduce dandruff and itchiness for your locks. Massaging a few lavender drops, black seed scalps, or grapeseed oils into your scalp can help nourish roots and soothe irritation.
Jojoba and avocado hydration bring a glossy shine while keeping your scalp and locks clean. Using pure, natural ingredients and essential oils keeps your scalp healthy and dreadlocks looking their best.
Shine Oils
Moroccan oil glides through your locks like silk, leaving behind luminous strands that dazzle with radiance. Actively massage nourishing oils into your scalp and along the length of each loc, focusing extra attention on the oldest dreads.
This stimulates circulation, conditions hair, and prevents embarrassing dry scalp. For an indulgent weekly treat, warm your favorite oil and lavish your locs in a penetrating hot oil treatment. Healthy, vibrant dreadlocks result from diligent moisturizing routines using natural oils that nourish each loc.
Oils Specifically for Dreadlocks

Dread on, my friend. As someone who's spent years caring for free-flowing locks, I highly recommend Jamaican Mango & Lime, Shea Moisture, Lion Locs, Alikay Naturals, and Dollylocks for keeping your dreads nourished from root to tip.
Jamaican Mango & Lime
You'd relish it for the lively zest and sweet caress it lavishes on your locks. Jamaican Mango & Lime's island scalp oil nourishes and conditions dreadlocked hair with a blend of mango, lime, and moringa seed oils.
Deeply moisturizes and repairs distressed, dry hair.
Prevents breakage and shedding.
Leaves hair silky smooth.
This scalp oil's sweet mango and lime scent delights while the formula strengthens and maintains your lovely locks.
Shea Moisture
You'll find Shea Moisture has nourishing oils to soften your locks. Let shea butter, coconut oil, and avocado oil strengthen strands while floral essential oils like marula, baobab, and mongongo add moisture.
Massage into your scalp for skin benefits too. Shea Moisture uses high-quality, organic ingredients you'll love making part of your hair routine.
Lion Locs
Lion Locs' all-natural oil keeps your locs nourished and promotes hair growth without buildup.
Stimulates blood flow to your roots for stronger, healthier dreads
Seals in moisture with coconut oil to prevent dry, brittle locs
Contains rosemary and lemon essential oils to clarify and prevent buildup
Softens your locs and prevents tightness and discomfort
With regular use, Lion Locs oil strengthens your locs from root to tip for beautiful, nurtured dreads.
Alikay Naturals
Alikay Naturals' moisturizing honey and sage oil revitalizes dry, brittle locs by infusing them with nourishing vitamins and minerals. As someone who has cared for dreadlocked hair for years, I understand the importance of using oils that provide deep hydration.
Alikay's formula contains active ingredients like honey and sage leaf extract that absorb into each loc, softening and conditioning from root to tip. Regular application will restore elasticity, minimize breakage, and promote healthy new growth.
Your locs will practically drink in the vitamins and antioxidants, becoming soft, supple and radiant.
Dollylocks
Dollylocks' organic dreadlock oil nourishes each loc from root to tip. Its natural formula with coconut, peppermint, and lemongrass oils softens new growth, eases detangling, and boosts volume. Massage this lightweight oil into your scalp and along the length of each loc after washing to condition, moisturize, and promote healthy dreadlocked hair.
Tips for Using Oils on Dreads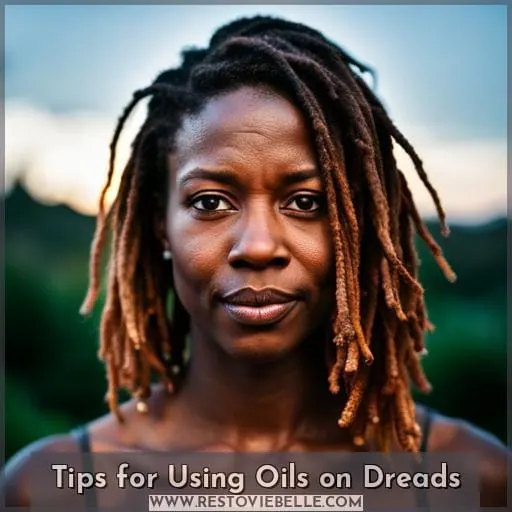 Massage the oil carefully into your locks, working it deep into your scalp. Saturate every strand, then let the oil soak in for a while before rinsing.
Massage Into Scalp and Locks
Massage the ambrosia into your mane and tresses each morn to nourish your roots and strands. Work the elixir into your scalp with circular motions using fingertips. Let the oils penetrate for 30 minutes before rinsing away excess.
Repeat thrice weekly to hydrate locks, deter odor, and impart radiance. Lightweight oils like grapeseed absorb rapidly without greasy residue. Heavier oils may require shampoo to remove entirely. Find your hair's favored formula through trial and patience.
Let Sit Before Washing Out
You'll want to keep the nourishing oils soaking in your locks before rinsing, so they can fully moisturize each strand. Allow the natural moisturizers to work their magic, preventing split ends as warmth therapy relaxes your scalp.
Give your dreads the deep conditioning treatment they crave by not rinsing too soon. Let those locks drink up the oils' nourishing properties for healthy, happy hair.
Use Lightweight Oils
You'll want to use lighter oils to moisturize your locks without weighing them down. Jojoba, grapeseed, and argan are great lightweight options. They'll add shine and softness without leaving residue. Focus the oils on your ends since they're the driest. Regular oiling keeps your dreads healthy in between washes.
Just a few drops massaged in prevent dryness. For braidouts, stick to light oils too.
Essential Oils for Dreads
Greetings friend! When it comes to caring for your dreads, there are 4 essential oils you'll want to keep on hand: lavender, peppermint, tea tree, and cedarwood. These therapeutic-grade oils have anti-inflammatory and antimicrobial benefits that will nourish both your locks and scalp.
Peppermint oil stimulates blood flow to the scalp, bringing vital nutrients to your follicles and clearing out impurities. A scalp massage with a few drops mixed into a carrier oil like coconut or jojoba will leave your roots feeling fresh and invigorated.
Lavender oil is known for its calming properties. Massaging a small amount into your scalp can help reduce inflammation that leads to itchiness and irritation.
Tea tree oil is naturally antibacterial, antifungal and antiviral. Using a dilution in your maintenance routine helps keep pesky microbes at bay.
Cedarwood has a woodsy, grounding scent and its antifungal abilities make it ideal for minimizing dandruff. Try adding a couple drops to your favorite shampoo or conditioner for a clarifying wash.
Use this fantastic four solo or create custom blends to give your dreads the TLC they deserve. With regular scalp massages and the nourishing benefits of essential oils, your locks will continue to flourish in all their glory.
Lavender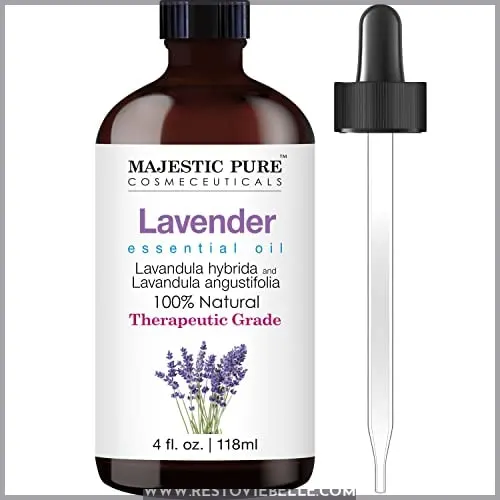 View On Amazon
Dilute and breathe in this lavender oil's calming aroma to unwind after a long day. Let the soothing herbaceous fragrance soothe nerves and promote relaxation. Add a few drops to a carrier oil like coconut or jojoba and massage into your scalp and along the length of your locks.
The lavender will calm an itchy, irritated scalp and improve circulation. Use it in your favorite dreadlock shampoo recipe or linen spray too.
Calming aroma helps relax and de-stress
Soothes itchy, irritated scalp
Improves scalp circulation
Scent not strong enough for some
Need to dilute before use
Loose bottle lids reported
Peppermint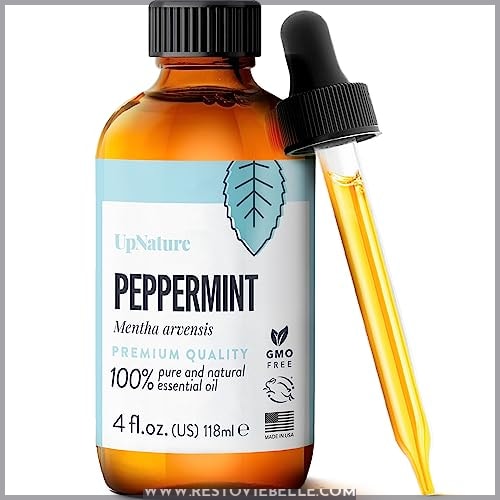 View On Amazon
You can refresh scalps like this peppermint oil does, quick as a fox. Known for centuries as an energizing botanical, peppermint immediately enlivens your senses and awakens your spirit. Just a whiff tingles your nostrils and sets your scalp aglow. Massaging pure peppermint oil into your dreads and roots stimulates circulation to nourish every strand.
Menthol cools inflammation, stopping itching before it starts. Your scalp drinks in the soothing relief, tension melting away in a minty breath.
Inhale deep to fill your lungs with a scent as invigorating as a frosty peppermint shake.
Stimulates circulation
Soothes itching and inflammation
Has a cooling, refreshing scent
Can cause skin irritation if applied undiluted
Scent may be too strong for some
Tea Tree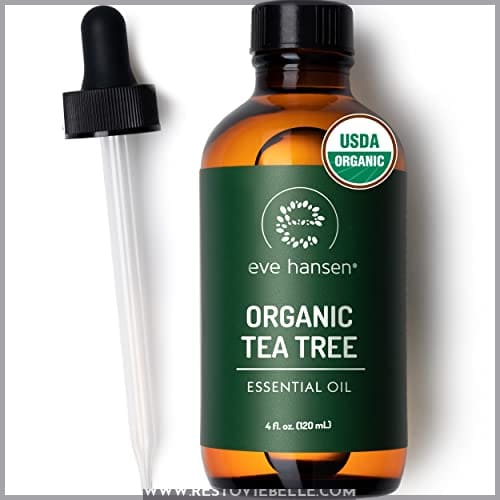 View On Amazon
Tea tree oil's antifungal and antibacterial properties make it an effective essential oil for soothing dandruff and itchiness when massaged into the scalp. Diluting a few drops in a carrier oil before applying avoids irritation. Its medicinal scent can be overpowering, so combining it with other soothing oils is recommended.
Treats dandruff and dry scalp
Natural antibiotic and anti-inflammatory
Boosts hair growth
Strong medicinal scent
Can irritate sensitive skin
Not moisturizing on its own
Cedarwood
Cedarwood essential oil can soothe a scalp with dandruff faster than a NASCAR pit crew changes tires. This woody, earthy oil penetrates deeply to eliminate stubborn flakes and irritation. Massaging a few diluted drops into your roots before bed can help awaken you to a refreshed scalp.
Cedarwood strengthens strands, preventing breakage so your locks stay lush. With its clarifying properties, this aromatic healer keeps dreads clean and scalps happy.
Top 10 Oils for Dreadlocks
Dreadlock guru here with the best oil recommendations for hydrating and strengthening your locks. Let's dive right in with the top 10 oils to deeply condition, detangle, and add shine to your dreads – from nutrient-rich pumpkin seed and antioxidant grapeseed oils, to tea tree and peppermint essential oils that soothe itchy scalp, to hair-repairing Jamaican Mango Lime scalp oil infused with manuka honey.
Leven Rose Pumpkin Seed Oil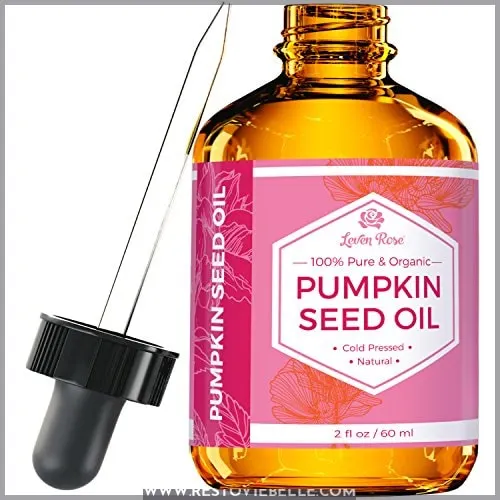 View On Amazon
This moisturizing, naturally-derived serum provides nourishing hydration for damaged hair and soothes irritated skin. Healthy, lustrous dreadlocks begin with nourishment. Pure, cold-pressed pumpkin seed oil deeply conditions dry, brittle hair.
Its antioxidants strengthen strands to prevent breakage. The hydrating oil absorbs quickly to soften locks, leaving behind an earthy aroma.
Massage pumpkin seed oil into your scalp to ease irritation and heal blemishes. Its anti-inflammatory properties calm and balance reactive skin. With routine use, pumpkin seed oil promotes hair growth, adds shine, and repairs split ends.
All-natural hydrating serum
Repairs dry, damaged hair
Soothes irritated scalp
Promotes hair growth
Prevents split ends
Restores shine and luster
Strong nutty smell
Can feel heavy or greasy if overused
Takes time to see results
More expensive than other oils
Potential breakouts if pore-clogging for some
Grapeseed Oil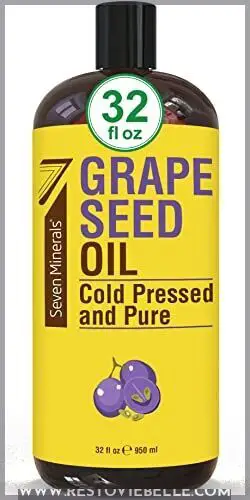 View On Amazon
You'd find the grapeseed's rich flow moisturizes your locks with care. This pure, natural carrier slides through each coil, nourishing as it goes. The eco-size bottle gives your dreads the TLC they deserve without the excess plastic waste.
No added fragrances or ingredients ensures your hair gets only the best. Massage this into your scalp and down the length of your locks for soft, conditioned strands.
Moisturizing
Strengthening
No added ingredients/fragrances
Eco-friendly packaging
Good value
Not as lightweight as some oils
Scent not appealing to some
Needs reapplication for optimal benefits
Eve Hansen Tea Tree Oil
A few drops of Eve Hansen's tea tree oil deeply cleanse your itchy, flaky scalp. The natural antiseptic properties soothe irritation while stimulating circulation to nourish hair follicles. With its antimicrobial action, tea tree oil keeps your scalp and locks clean and healthy without drying it out.
Use it sparingly and always dilute it – a little of this medicinal oil goes a long way.
Peppermint Essential Oil
UpNature's peppermint oil will invigorate your senses when massaged into the scalp.
Soothes headaches
Stimulates hair follicles
Calms stress
With its minty aroma and cooling sensation, a few drops of peppermint oil will refresh your dreads. Dilute before using and enjoy its therapeutic benefits. The natural fragrance relaxes the mind while nourishing dreads.
Organic Black Seed Oil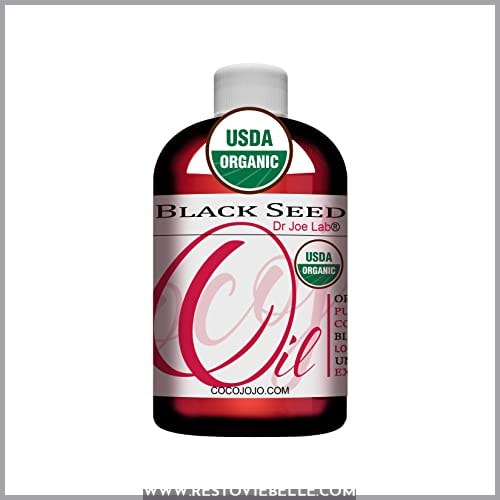 View On Amazon
You could moisturize your locs overnight with Dr. Joe Lab's organic black seed oil, a gentle, antioxidant-rich moisturizer that may improve hair texture and health. The unrefined, cold-pressed oil from Saudi Arabia absorbs well without greasiness.
Made from fennel flower seeds, it has a mild aroma some may find strong. With regular use, it may keep your locs nourished and smooth.
Organic and pure
Rich in antioxidants
Deeply moisturizing for hair
Softens and conditions locs
From reputable brand
Expensive for 8 oz
Complaints about scent
Questions on authenticity in some bottles
Avocado Oil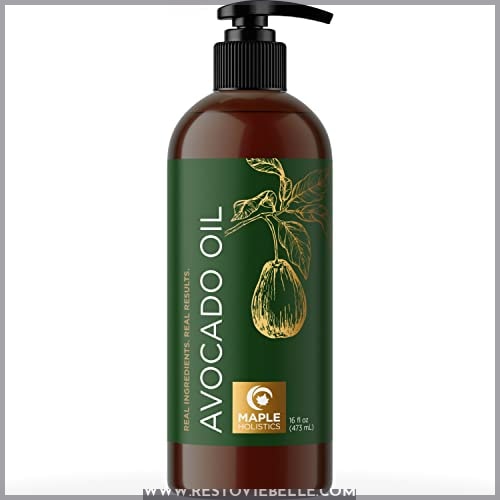 View On Amazon
Maples' deeply moisturizing avocado oil with vitamin E'll leave y'alls locks soft 'n' shiny. This carrier oil'll deeply hydrate them dry, distressed dreads from root to tip. Massage a few drops into yo scalp 'n' work it down into yo hair. Vitamin E strengthens each strand while avocado oil's fatty acids seal in moisture.
Y'alls hair'll drink it up 'n' be left nourished 'n' replenished. Use it alone or mix in some essential oils for added benefits.
Deeply moisturizing
Softens and smooths hair
Adds shine and reduces frizz
High in vitamin E
Non-greasy
Can be too oily for some
Has natural avocado scent
Bottle issues reported
Moroccan Oil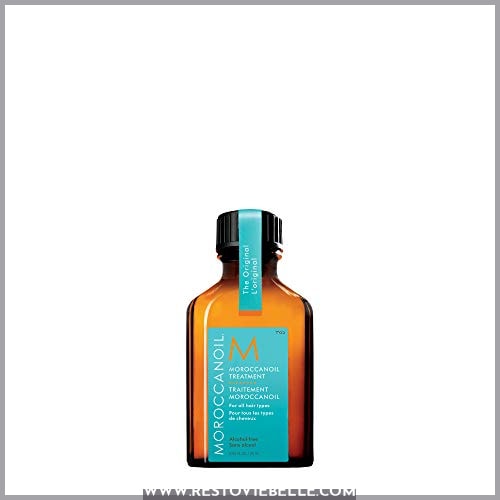 View On Amazon
Moroccanoil Treatment helps condition, smooth, and add shine without weighing hair down, though it may not be as effective on very dry or damaged locks. While known for its signature scent and detangling abilities, a few drops of this oil go a long way towards hydrating each loc.
Massaging a dime-sized amount into your palms then gently working through damp roots and along the length of locs seals in moisture. Try pairing regular oiling with our nourishing hair masques for extra conditioning.
Those with fine, easily-greasy hair should stick to using Moroccanoil just on ends.
Makes hair silky and shiny
Pleasant scent
Smooths and detangles
A little goes a long way
Expensive compared to some oils
Can look greasy if overused
Less effective on very dry or damaged hair
Jojoba Oil

View On Amazon
Cliganic's jojoba oil works wonders on skin and hair without heaviness. This fast-absorbing oil packs a hydrating punch, moisturizing dry locs and tight scalps without leaving behind grease or buildup.
Just a few drops massaged into your roots stimulates circulation, while soothing along the length of each lock softens and detangles. Your dreads will practically drink up the emollient jojoba, rewarding you with smoother, more supple hair.
This lightweight, versatile oil also doubles as an effective makeup remover and beard tamer when applied to the skin. With its neutral scent and gentle touch, jojoba is a nourishing multitasker suitable for all hair types and perfect for your maintenance routine.
Fast absorbing
Non-greasy
Hydrates hair and skin
Multipurpose
More expensive than other oils
Some bottles have strong scent
Not as rich as other oils
Lavender Essential Oil
Promotes relaxation, eases anxiety, and aids sleep
Has anti-inflammatory and anti-microbial properties that benefit the scalp
Adds shine, strengthens strands, and stimulates hair growth
Pleasant natural fragrance masks hair odor
A few drops of lavender oil gently massaged into locs pampers stressed strands. Its calming essence and myriad benefits make this a top oil for distressed dreads.
Jamaican Mango Lime Island Scalp Oil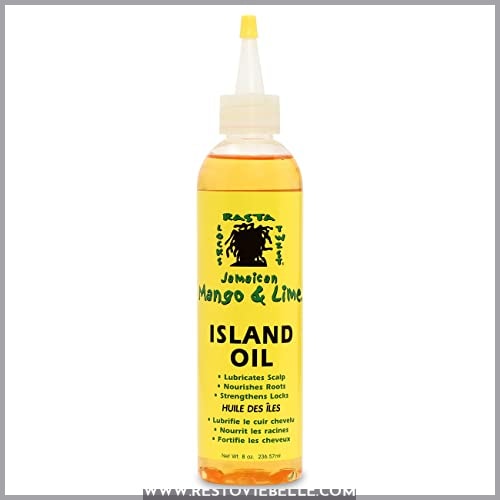 View On Amazon
Invigorating your roots with Jamaican Mango Lime's scalp oil instantly soothes your dry, itchy head while filling the air with a tropical blend of mango and lime. This non-greasy 8 ounce blend of essential oils penetrates your follicles to provide nourishment where it's needed most.
Enhanced with Manuka honey and moringa seed oil, this elixir moisturizes deeply to prevent breakage and leaves your locs silky smooth.
Soothes dry, itchy scalp
Softens hair and prevents breakage
Light mango lime scent
Nourishes roots and follicles
Moisturizes without greasiness
Can drip if too much is applied
Not as effective on severely damaged hair
Some bottles leak during shipping
Frequently Asked Questions (FAQs)
How often should I oil my dreads?
You should oil your dreads every 3-4 days. Massage the oil into your scalp and down each lock. Oiling regularly softens hair, prevents breakage, and adds moisture. However, don't overdo it, as too much oil attracts dirt buildup.
What's the best way to wash out oil from dreads after oiling?
Use an all-natural, residue-free shampoo to gently wash the excess oil from your locks. Massage the shampoo into your scalp and along the length of each dreadlock to lift out the oil without stripping your hair.
Rinse thoroughly with cool water to avoid buildup while keeping your dreads nourished.
Are there any oils I should avoid using on my dreads?
Greasy, sticky ingredients like coconut and olive oil can build up residue and attract more dirt. They weigh down free-flowing locks. Focus instead on pure, lightweight oils that nourish without gunking up your dreads.
You can then shake them out and let your carefree spirit shine. Opt for oils like jojoba, argan, or grapeseed. They penetrate to condition your hair without leaving buildup. Let your dreads flow freely and focus on pure oils that won't cause residue.
How do I know if I'm using too much oil on my dreads?
Clean buildup from dreads by noticing when oil attracts dirt and grime and your locks feel heavy. Use less oil or switch to lighter oils, wash more frequently, and gently massage oils into your scalp and locks instead of oversaturating.
What oils help thicken dreads and make them fuller?
Massaging castor oil into your roots regularly can help thicken strands over time. The nourishing compounds in castor oil soak into hair follicles, promoting growth. Let the oil sit for a while before washing it out. Be patient, as results can take several months to become noticeable.
Conclusion
Dreads bring joy but need TLC. We've chamomiled many happy locks with the right oils. Pumpkin seed oil hydrates while peppermint oil stimulates. Dilute and massage the oils into roots gently. Your locs will thank you for the natural nourishment. Focus on moisturizing daily with the best oils for dreads.