This site is supported by our readers. We may earn a commission, at no cost to you, if you purchase through links.
I'm taking you on an olfactory journey of regal sophistication and alluring mystery with chypre fragrances. Inhale the lemony freshness dancing atop the earthy richness of oakmoss and patchouli. These scents evoke wanderlust for Mediterranean idylls and tap into your inner nobility.
Chypre perfumes intricately balance citrus, floral and woody notes that intertwine into something magical. I've compiled the definitive list of the best chypres that will enhance your allure and individuality.
Let's explore the history and appeal of this fragrance family while discovering new favorites to make your own.
Key Takeaways
Chypres trace their origins to ancient Greece and Cyprus where oils like labdanum were extracted.
Chypres balance green, earthy bases with sweet floral notes like jasmine and tuberose.
Modern chypres add fruity notes like peach and passionfruit to create intriguing scents.
Both vintage and modern chypres remain sophisticated while evolving with the times.
History of Chypre Fragrances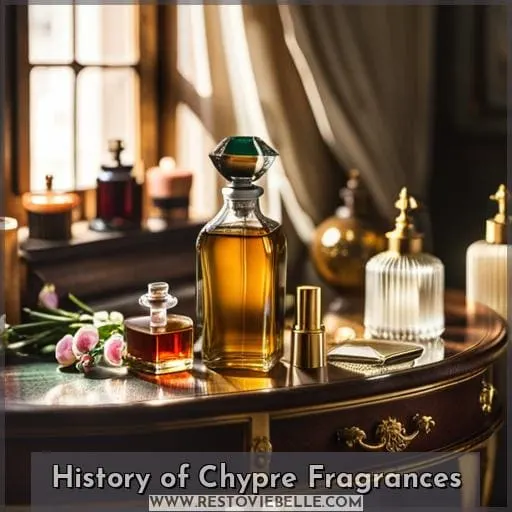 You've researched the exotic isle of Cyprus, where perfumers since 2000 BC extracted fragrant oils like labdanum to scent mythic goddesses. Tracing chypre's origins stirs your spirit, reminding you of ancient legends. This complexity draws you in, compelling further research to gratify your longing.
Like caressing rose petals, you handle each artifact gently, inhaling the historical spirit within.
Inhaling bergamot and oakmoss notes, you sense the citrus enlivening the earthy green moss.
Chypre fragrances, birthed long ago yet reborn again and again, awaken your inherent desire for freedom through their primal energy.
What is a Chypre Fragrance?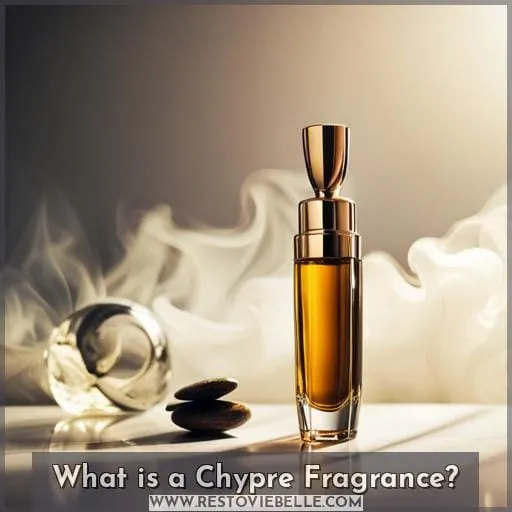 Wowzers, haven't you educated yourself on that fascinating chypre fragrance history! Now let's dig into what makes a chypre fragrance so darn special.
Chypre fragrances have a delicate balance between fresh citrus notes and earthy, woody base notes.
Traditional chypres open with bright bergamot, lemon, or grapefruit. The heart features oakmoss, patchouli, vetiver – rich, green scents.
Modern chypres add fruity and floral notes like peach, rose, and jasmine for a more crowd-pleasing effect.
Both vintage and newer chypres remain sophisticated. The contrast of citrus and musk is timeless.
Heart Notes in Chypre Fragrances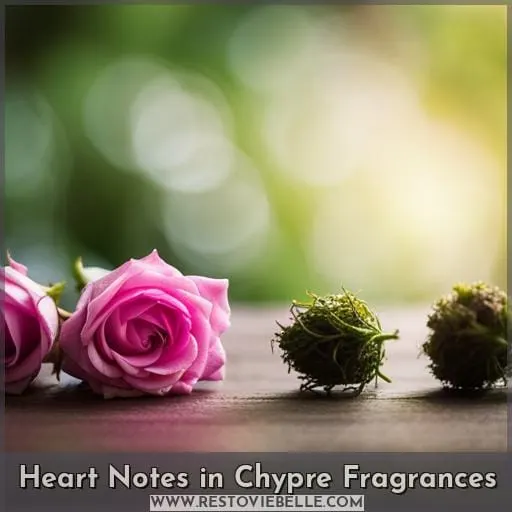 Ylang-ylang, jasmine, and tuberose give chypre fragrances their alluring floral heart. Blended into an alcohol base by master perfumers, these middle notes form the sensual core. The art lies in balancing green, earthy bases with sweet, heady florals. Each person's skin chemistry alters the scent.
Reformulations over the decades aim to retain the leather, moss, resinous chypre spirit. But modern tastes add fruity, floral notes. Vintage chypres boast extreme oakmoss, labdanum.
Chypre hearts draw us into intimate connections. Rich middle notes speak to our longing for belonging and freedom. We bond with lush florals in vintage formulas, fall for fruity scents in modern blends.
10 Best Chypre Fragrances
Here are the top 10 best chypre fragrances to consider. David Beckham's Classic Blue Eau De Toilette is a light and fresh woody chypre fragrance for men that delivers a pleasant, easy-to-wear scent. Christian Dior's Sauvage Eau De Parfum Men Spray is a fresh, masculine, and powerful fragrance for men that blends ruggedness with sophistication.
Michael Kors' Sexy Ruby Women Eau De Parfum Spray is an elegant and sexy women's perfume with fruity and floral notes. Colour Me Purple Fragrance for Women Eau De Parfum by Milton Lloyd offers a sophisticated floral fragrance with rich fruity top notes.
Halston Women Cologne Spray evokes memories of the 1970s with its green, fruity top notes and warm, amber base notes.
Other top chypre fragrances include Tiziana Terenzi's Kirke, Creed's Aventus, Coriandre Jean Couturier, Clinique's Aromatics Elixir, and Armani's Si.
1. David Beckham Classic Blue Eau De Toilette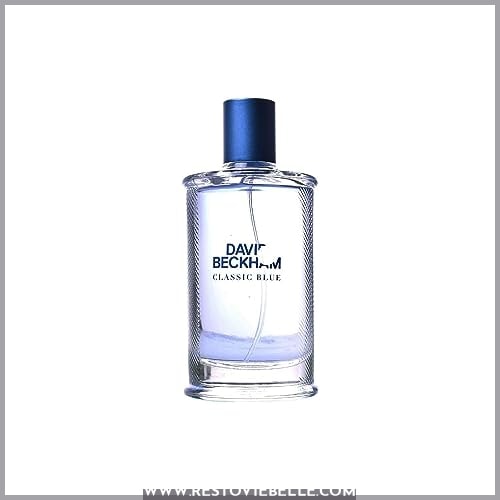 View On Amazon
David Beckham Classic Blue provides a pleasant, easy-to-wear woody chypre scent for daily casual wear, though its light fragrance doesn't last as long as some men may prefer. For example, a male college student could wear it to class without it being overpowering in close quarters.
This affordable David Beckham cologne receives positive reviews as an easy-wearing, crowd-pleasing fragrance.
The fresh pineapples and fruits give it a pleasant top note while the moss and patchouli provide an earthy base.
Pleasant, easy to wear
Fresh, fruity top notes
Affordable price point
Positive reviews
Doesn't last very long
Scent is light and weak
Lacks staying power
2. Christian Dior Sauvage Eau De Parfum Men Spray 3.4 Ounce
View On Amazon
Dior Sauvage's rugged yet refined scent brilliantly blends masculinity and sophistication into an unforgettable experience. This powerful and masculine fragrance features bergamot, lavender, and Sichuan pepper top notes that give way to spicy ambroxan and nutmeg middle notes.
The scent dries down to a sensual vanilla and amber base. Sauvage is an authentic luxury fragrance that perfectly balances freshness and warmth.
Compliment-getting and seductive
Long-lasting and skin-friendly
Great for daily casual wear
Luxurious and high quality
Expensive compared to drugstore colognes
Can be overpowering if oversprayed
Risk of fakes when buying online
3. Michael Kors Sexy Ruby Women Eau De Parfum Spray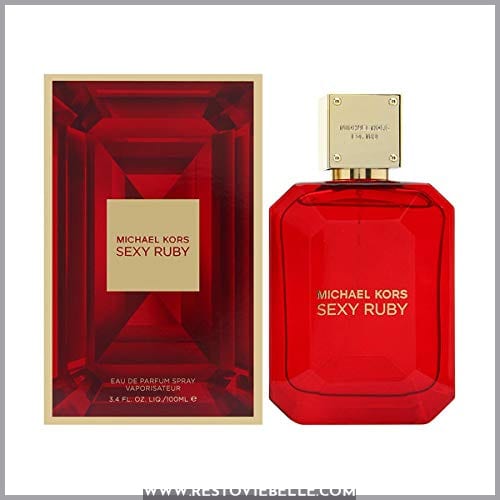 View On Amazon
You'd love the elegant, sensual scent of Michael Kors Sexy Ruby, a fresh earthy chypre with notes of raspberry, rose, and cashmere wood. This elegant women's fragrance combines fruity top notes with earthy base notes for a sensual effect that lasts.
The crisp raspberry and apricot blend beautifully with sweet jasmine and vanilla, while the rose, amber and cashmere wood add warmth and depth. Michael Kors Sexy Ruby is an intimate scent that lingers close to the skin. It's perfect for romantic evenings or anytime you want to feel glamorous.
This fragrance makes a wonderful gift for the sexy, sophisticated woman in your life.
Long lasting
Fresh, earthy, sexy
Great for romantic evenings
Sophisticated scent
Possible quality issues described
Can smell off or musty
4. Colour Me Purple Fragrance for Women Eau De Parfum by Milton Lloyd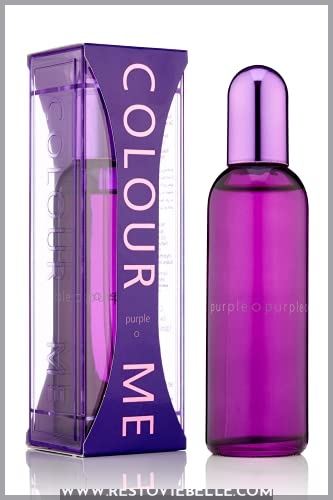 View On Amazon
Experience the elegant, rich fruity scent of Colour Me Purple, a sophisticated floral fragrance that'll make you feel glamorous. This award winning Eau de Parfum by Milton Lloyd features a high concentration of oils for over 6 hours of wear.
With top notes of bergamot and watermelon giving way to mid notes of jasmine, rose, and violet, the fragrance finishes with base notes of oakmoss, amber, and patchouli for a signature scent that is long lasting yet fresh.
Part of the popular Colour Me collection, this genuine Milton Lloyd product offers a compliment-getting aroma that customers love.
Long lasting
High quality
Sophisticated scent
Signature fragrance
Compliment getter
Expensive
Disliked by some
Questionable authenticity
5. Halston Women Cologne Spray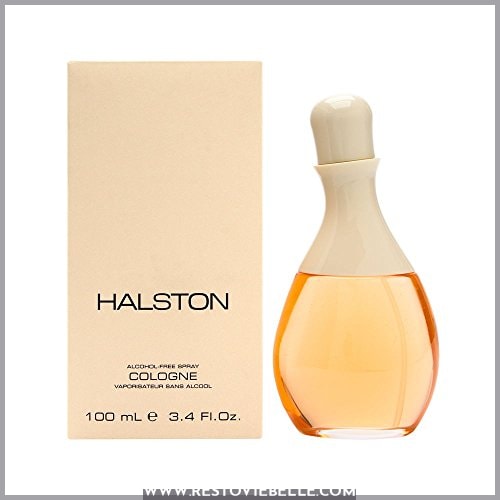 View On Amazon
Inspired by Halston's meaningful life and scent memories, doesn't this floral chypre cologne make you nostalgic for the '70s while still working for summer dates today? With gorgeous green, fruity top notes that melt into sensual amber base notes, Halston's fragrance evokes the good old days.
Yet its blend of luxury and nostalgia remains fresh and alluring. Slip it on for your next summer rendezvous and feel the magic of the era with newfound allure.
Captures the essence of the 1970s
Luxurious scent at an affordable price
Good for summer dates and nostalgia
May differ from original Halston fragrance
Some versions could be imitations
Longevity could be better
6. Tiziana Terenzi Kirke Black Floral Fruity Perfume
View On Amazon
Tiziana Terenzi's Kirke perfume will make ya feel sensual and lush. This authentic, alluringly sweet fruity scent envelops you in an aura of lush, ripe fruit. The fragrance's juicy passion fruit and sweet pear notes are so succulent, you'll want to take a bite out of the air.
While it lacks the staying power of the original oil, Kirke's fruity bouquet still lingers for hours. The Italian perfume house expertly balanced the fruit with florals like heliotrope for a slightly powdery femininity.
Overall, Kirke is a sensually sweet fruity chypre with natural ingredients at an affordable price.
Sweet, lush fruity notes
Affordable luxury perfume
High quality natural ingredients
Authentic Tiziana Terenzi perfume
Scent doesn't last as long as original
Bottle may leak slightly
7. Creed Aventus Perfume 50 Milliliter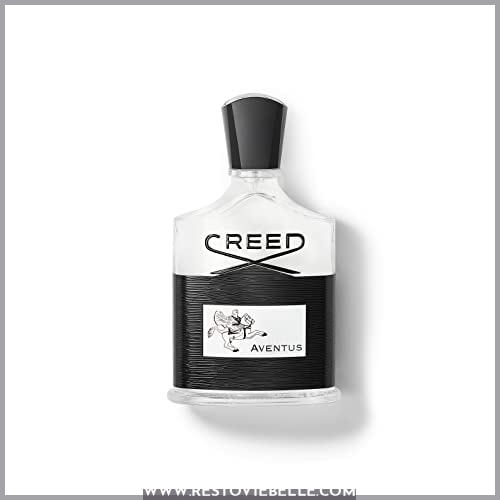 View On Amazon
You'll turn heads when you wear this one-of-a-kind men's fragrance from luxury perfumer Creed. This 50mL bottle of the iconic Aventus cologne packs a punch in a portable size. The crisp blend of fruits, woods, and musk provides a lightweight yet exceptional scent that lasts 6-8 hours.
Inspired by the dramatic life of a historic emperor, Aventus embodies adventurous masculine vitality.
This Eau de Parfum spray offers a truly outstanding aroma, though the price tag may deter some from this indulgent purchase.
Unique, high-quality scent
Longevity of 6-8 hours
Masculine and adventurous
Very expensive for a small bottle
Potential issues with counterfeits
Reviews indicate it's not worth the high price
8. Coriandre Jean Couturier Women EDP Spray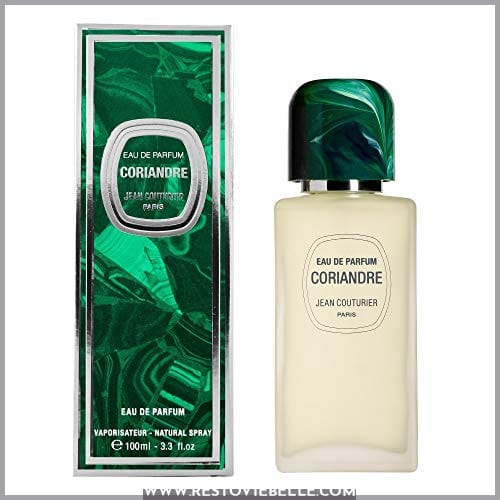 View On Amazon
Coriandre Jean Couturier Women EDP Spray
With this scent's timeless charm, you'll immerse yourself in Jean Couturier's sophistication. This classic green floral chypre captivates with its restrained elegance, whispering herbs and flowers against woods.
People regard Coriandre as a signature fragrance with its crisp aldehydes, coriander, and bergamot mingling into roses and ylangs. Despite some variations, this remains an intriguing vintage perfume for self-assured, mature women who appreciate enduring French perfumery.
Classic French chypre scent since 1973
Crisp, fresh, green, woody notes
Sophisticated, charming, intimate aura
Very long lasting on skin
Good price point and value
Not the original formula for some
Close to skin, not a bold fruity scent
Some received Eau de Toilette instead of Eau de Parfum
Not returnable if unhappy with purchase
9. Clinique Aromatics Elixir Perfume Spray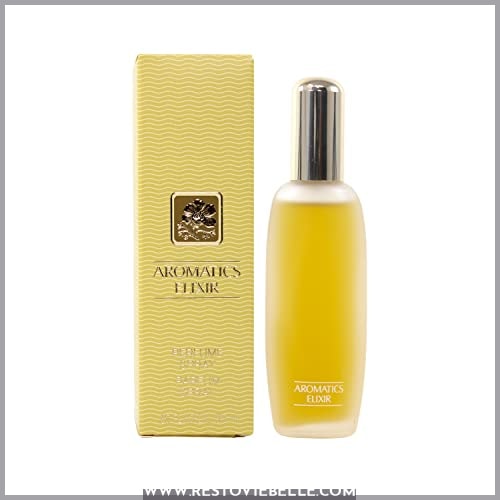 View On Amazon
Clinique Aromatics Elixir Perfume Spray
Remember this frag? It had that powerful, heady bouquet unlike anything from today. Clinique's Aromatics Elixir is a 1970s vintage floral perfume with staying power. This dark, rich elixir requires just a mist to envelop you in its complex, multi-layered scent.
An olfactory journey with top notes of herbs and citrus giving way to sensual florals. Wear Aromatics to make an indelible olfactory impression, leaving behind a sillage with each confident stride.
A timeless classic, though some feel reformulation lost vibrancy of the original.
Potent, long-lasting scent
Floral chypre with excellent sillage
Complex, intriguing fragrance
Very heavy, only need 1-2 sprays
Current version not as good as original
Too mature for young women
10. Armani Si Women Eau De Parfum Spray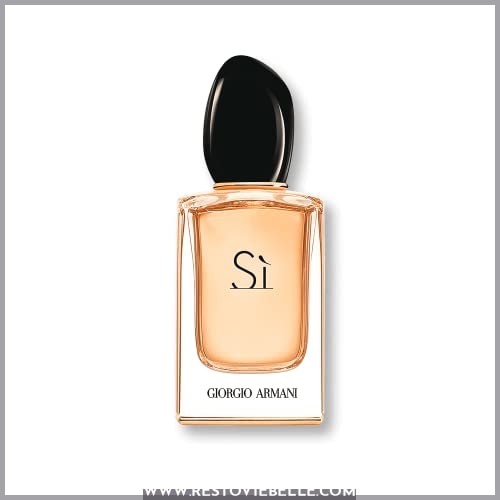 View On Amazon
Armani Si Women Eau De Parfum Spray
Delight your senses with this alluring chypre eau de parfum from Armani that will transport you to fragrance nirvana. The 15ml Armani Si is a tribute to modern femininity with an irresistible blend of blackcurrant, airy florals, and musky blond wood.
This fragrance for women in their 20s has the perfect balance of sweetness and spice for over 8 hours of wear. You'll often get compliments when wearing this perfume, which represents grace, strength and independent spirit.
Online, it's cheaper than at duty-free shops, so it's a good value purchase if you want a fancy yet affordable scent.
Modern, unconventional scent
Long lasting (8 hours)
Good balance of sweet and spicy
Often complimented
Affordable for a luxury brand
Small 15ml bottle
Can be overpowering if overapplied
Not as unique as other Armani fragrances
Frequently Asked Questions (FAQs)
What are some affordable chypre fragrances for women?
Seek out fresh citrus layered over mossy woods in Zara's Gardenia eau de toilette. Let sensual florals bloom against green oakmoss with The Body Shop's White Musk. L'Occitane's Verbena eau de toilette evokes Mediterranean herbs and oozing resins.
Avon's Rare Gold envelopes you in rich fruits and heady amber. Unleash your inner glamour girl with Revlon's Charlie Red.
Do men wear chypre fragrances too or are they more feminine?
You can absolutely rock chypre fragrances too, guy. These classy, earthy scents blend nicely with your masculine musk while still intriguing her senses. Wear Dior Sauvage to feel confident and irresistible. She'll find you mysteriously alluring.
What notes make a chypre fragrance unique compared to other fragrance families?
You'll find chypre fragrances have a unique earthy heart with moss and labdanum contrasting bright citrus top notes. Like a masquerade, the interplay creates an elegant allure. Chypre opens a portal to lush gardens and mythical pasts for those longing to transport themselves.
How does a chypre fragrance change and evolve throughout the day as you wear it?
You'll experience a sophisticated evolution as the chypre unfolds. The bright citrus top notes emerge first, followed by the earthy, green heart notes engaging your senses. Finally, warm, woodsy base notes envelop you completely. This fragrance transforms itself hour by hour.
Are chypre fragrances mostly suited for cooler weather, or can you wear them year-round?
You can wear chypres year-round. While often considered cool weather fragrances, modern chypres feature fruity, floral notes allowing you to enjoy their complexity regardless of season.
Conclusion
You've sniffed and spritzed your way to perfume perfection. With chypres both classic and contemporary, there is a fragrance here for everyone. From brisk citrus openings to lush florals and earthy bases, these complex elixirs evoke elegance.
Their woody, mossy depths beckon you to lean in close. Let these chypres weave their olfactory magic, transporting you through time, space and memory. Life is too short not to smell sublime. Make one of these magnificent chypres your signature scent today.