This site is supported by our readers. We may earn a commission, at no cost to you, if you purchase through links.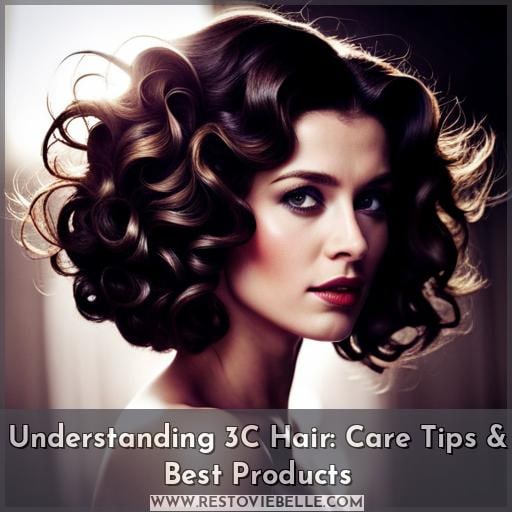 Discover the secrets to caring for your beautiful 3C hair and finding the best products that cater to its unique needs.
With well-defined, tight corkscrews or coils packed tightly together, your Type 3C curls have their own special characteristics. In this article, we'll guide you through understanding your hair type and provide expert tips on cleansing, conditioning, moisturizing, and styling.
Plus, we've handpicked some of the top products specifically designed for Type 3C hair.
Key Takeaways
Type 3C hair features tight coils with volume.
Often overlooked in the hair care industry.
Well-defined curl pattern without excessive frizz.
Requires attention and care like any other curl type.
What is 3C Hair?
3C hair refers to a specific curl type that features tight coils with volume. It's often overlooked in the haircare industry, but it deserves attention and care just like any other curl type.
Women with 3C hair maintain a definite curl pattern without excessive frizz, and there are several products available specifically designed to enhance and nourish these curls, such as:
Curl Leave-in Conditioner
Design Essentials Curl Enhancing Mousse
Coconut Cowash Cleansing Conditioner
Carol's Daughter Hair Milk Curl Refresher
Mielle Honey Ginger Styling Gel
Rucker Roots Styling Mousse
Curl Leave-in Conditioner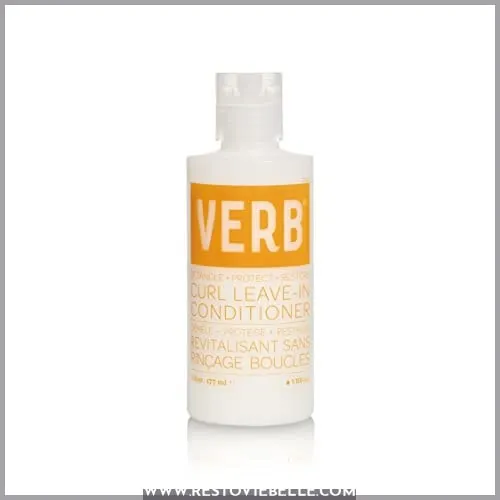 View On Amazon
If you have 3C hair, the Curl Leave-In Conditioner is a must-have product to moisturize, detangle, and prevent breakage in your beautiful curls.
This weightless conditioner delivers intense hydration to your hair, leaving it soft and manageable.
With its nourishing formula that repairs damage and promotes shine, this leave-in conditioner reduces frizz while providing memory to your curl pattern.
The added sunflower seed extract offers manageability and sun protection for vibrant curls all day long.
Provides intense hydration
Repairs damage and promotes shine
Reduces frizz
Enhances curl memory
Offers manageability and sun protection
Design Essentials Curl Enhancing Mousse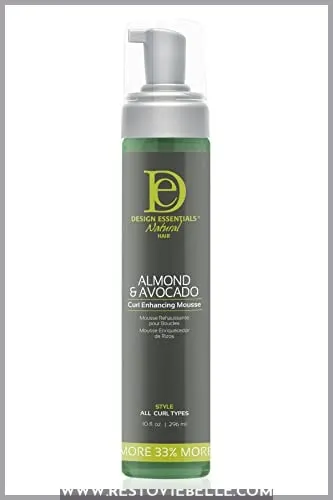 View On Amazon
You'll love how the natural almond and avocado-infused Design Essentials Curl Enhancing Mousse enhances curl definition for all curl types with its lightweight, non-greasy formula. This mousse separates curls for a stylish look while reducing frizz for a polished finish.
The quick-drying formula provides a luminous shine without flaking. Enjoy frizz-free styling with enhanced curl definition thanks to the natural oils that nourish and condition.
Enhances curl definition
Lightweight, non-greasy formula
Quick-drying with no flaking
Frizz reduction for polished style
May not provide enough hold for some
Can make hair look greasy if overused
Has a strong fragrance some may dislike
Coconut Cowash Cleansing Conditioner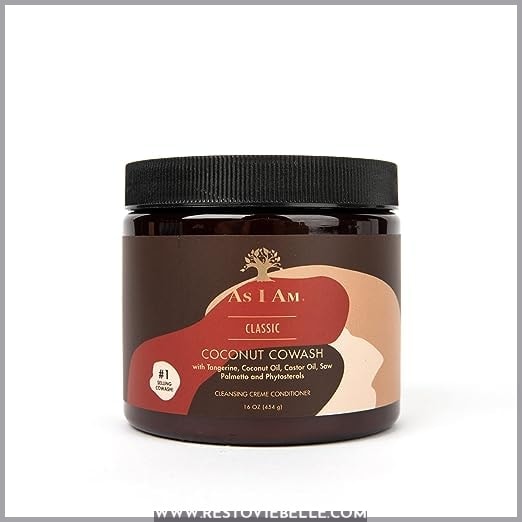 View On Amazon
Coconut Cowash Cleansing Conditioner is a must-have for those with 3C hair, as it gently cleanses and deeply nourishes while keeping your curls hydrated, shiny, and full of life.
This revolutionary deep nourishing shampoo is formulated with a blend of natural ingredients such as coconut oil, castor oil, saw palmetto extract, phytosterols,and tangerine to transform your hair care routine. It effectively removes sebum buildup and product residue without stripping away the hair's natural moisture. Specifically designed for natural curls and waves,it reduces combing effort by 55%, leaving your curls tangle-free and defined.
Gently cleanses the scalp without stripping essential oils.
Deeply nourishes the hair strands.
Keeps curly hair hydrated,tangle-free,and defined.
May not be suitable for individuals who prefer traditional shampoos.
Requires regular use to maintain desired results. -Takes time to adjust from regular cleansing routines
Carol's Daughter Hair Milk Curl Refresher

View On Amazon
To define and refresh your 3C hair, try Carol's Daughter Hair Milk Curl Refresher. This lightweight mist is specially formulated to revive curls, coils, kinks, and waves without weighing down your hair.
It provides a moisture boost by remoisturizing and redefining your curls while preventing frizz. The key ingredients of agave nectar, cocoa butter, and shea butter work together to hydrate your hair without leaving any crunch or residue behind.
Use it in conjunction with other products from the Hair Milk line for optimal results.
Lightweight formula that won't weigh down your curls
Refreshes and defines curls without causing frizz
Provides deep moisture for hydration
Some users may find the scent too strong
May not be as effective on extremely dry or damaged hair
Overall:
Carol's Daughter Hair Milk Curl Refresher is a great option for refreshing 3C hair between wash days. Its lightweight formula adds moisture back into the strands while defining curl patterns without causing frizz or weighing them down.
Mielle Honey Ginger Styling Gel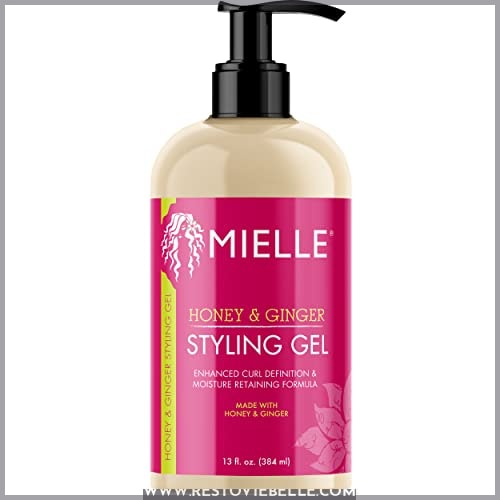 View On Amazon
The Mielle Honey Ginger Styling Gel strengthens curls while hydrating hair, thanks to its natural ingredients like honey, ginger, and aloe. This nourishing gel encourages healthier, stronger hair without causing product build-up or damage from chemicals.
Part of the Honey and Ginger Collection, it combines the antioxidant power of honey and ginger with certified organic ingredients like aloe leaf juice to keep hair nourished and hydrated all day. Suitable for all hair types, it promotes the health and maintenance of natural hair ranging from 3A to 4C curls.
As a women-owned brand, Mielle emphasizes incorporating organic ingredients and takes a root to results approach to create quality natural hair care products.
Strengthens and nourishes curls
No product build-up
Keeps hair hydrated
Can cause stickiness if overused
Not ideal for straight or wavy hair
Strong ginger scent
Rucker Roots Styling Mousse
View On Amazon
You'll love defining waves and setting curls with Rucker Roots Styling Mousse, a hydrating, volumizing product suitable for all hair types. This lightweight mousse boosts shine and elasticity with its formula containing Vitamin B7 and Hydrolyzed Castor Oil.
It stimulates keratin production while controlling moisture loss for defined, bouncy curls.
The 100% vegan formula is free of animal by-products and suited for all hair types, especially color-treated, curly, dry or damaged hair. With its blend of nourishing oils, vitamins and the proprietary Rucker Roots Complex, this mousse brings out the best in your mane.
Lightweight formula
Stimulates keratin production
Prevents moisture loss
Enhances elasticity
May cause buildup if overused
Has a strong fragrance
Type 3C Hair Vs. Other Hair Types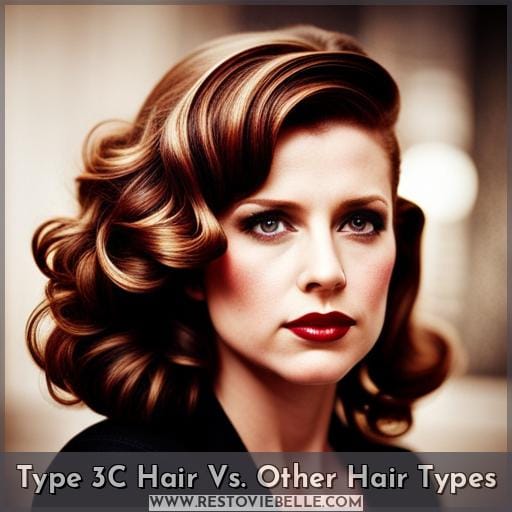 One will find that type 3C hair has tighter curls than other curl patterns, yet looser coils than type 4 hair textures.
Type 3C hair is often misunderstood and overlooked in the industry due to texture myths and misconceptions.
While it shares similarities with type 4A hair, such as its coily nature, there are distinct differences in terms of curl pattern and styling challenges.
Moisture retention is crucial for managing this textured hair properly.
Implementing a consistent moisturizing routine and using products specifically designed for curly/coily hair can help maintain moisture levels and enhance the natural beauty of your curls.
Protective styles like braids or twists can also aid in reducing manipulation while promoting healthier growth for your unique type 3C locks.
How to Care for Type 3C Hair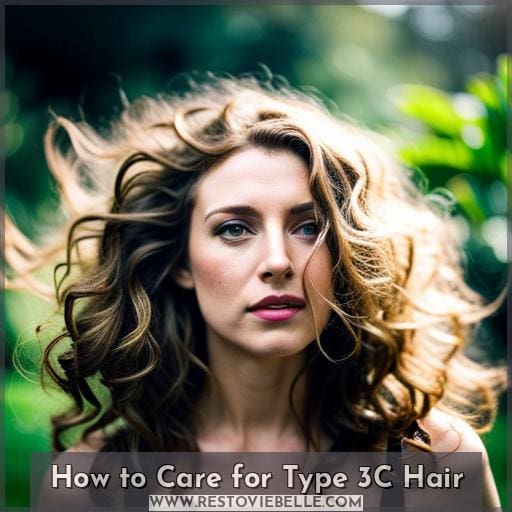 When it comes to caring for your type 3C curls, it's crucial to follow a customized routine.
Understanding your hair's unique needs and characteristics allows you to implement targeted cleansing, conditioning, moisturizing, and styling techniques.
Tailoring your regimen to properly hydrate and define 3C coils will help you achieve healthy, vibrant, frizz-free locks.
Type 3C Hair Characteristics
To care for your Type 3C hair properly, start by understanding its unique characteristics.
Lacks definite curl pattern
Prone to shrinkage
Needs extra moisture
With tight coils and a lack of definition, Type 3C hair requires gentle cleansing, deep conditioning, and the right styling products to enhance curl pattern, prevent dryness, and control frizz. Protective styles, sulfate-free shampoos, and humidity-fighting products should be incorporated into a Type 3C curl care routine.
Cleansing and Conditioning Routine
By tailoring your cleansing and conditioning to the needs of your 3C curls, you'll keep your ringlets healthy, hydrated and defined. Ensure you detangle gently, and control humidity to avoid frizz. At night, wrap curls in a satin scarf.
| Step | Product | How to Use |
| --- | --- | --- |
| 1 | Sulphate-free shampoo | Shampoo roots gently, conditioning the lengths. |
| 2 | Deep conditioner | Evenly distribute, leave for 15 mins under a shower cap. |
| 3 | Leave-in conditioner | Work through damp hair evenly for hydration. |
| 4 | Curl cream | Apply on wet hair section-by-section to define curls. |
Moisturizing and Styling Tips
After cleansing and conditioning your hair, you'll need to keep your curls hydrated and defined.
Seal in moisture with oils or butters post-shower.
Mist hair with water to refresh curls and add hydration.
Apply a moisturizing curl cream or leave-in conditioner.
Use styling products like curling custards or gels for definition. Try different protective styles to maintain your curls.
The Best Products for Type 3C Hair
The Hair Rules Kinky Curling Cream helps define and enhance your natural curls while reducing frizz.
The Vernon François Hair Mist acts as a leave-in pre-styling spray that revives and strengthens your coils.
Opt for a Hydrating Curling Cream or the Maui Moisture Curl Quench Smoothie to deeply nourish your ringlets while promoting shine.
Hair Rules Kinky Curling Cream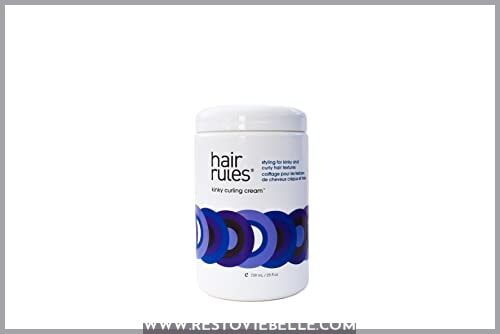 View On Amazon
You'll love the Hair Rules Kinky Curling Cream for your Type 3C hair. This ultra-moisturizing formula unveils mesmerizing coils, transforming kinks into vibrant, bouncy curls. It stretches and defines curls while eliminating shrinkage and frizz, allowing you to defy them without chemicals or heat.
With hydrolyzed wheat protein, it boosts elasticity, prevents moisture loss, and delivers maximum bounce and volume. Embrace purity with this cruelty-free formula free from parabens, sulfates, phthalates, and mineral oil.
Ultra-moisturizing formula
Defies shrinkage and frizz
Boosts elasticity and volume
Cruelty-free and gentle ingredients
Can be greasy if overused
Not ideal for looser curl types
Higher price point
Vernon François Hair Mist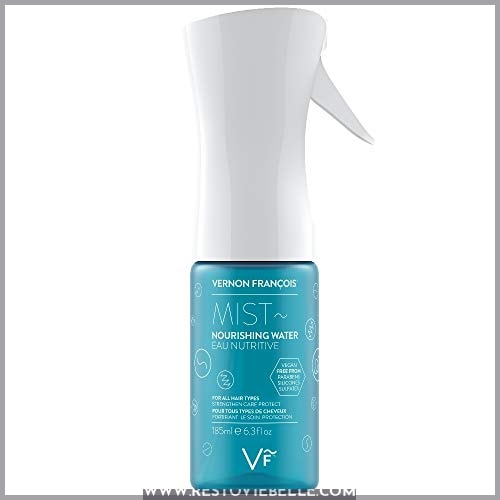 View On Amazon
Refresh your curls anytime with the Vernon François Hair Mist, a multi-benefit pre-styling spray that revives, nourishes, and protects all hair types. This hydrating hair mist detangles kinks and coils while strengthening strands with amino acids.
The lightweight, plant-based formula softens, moisturizes, and controls frizz for flawless second-day curls. Inspired by celebrity stylist Vernon François, it's a must-have for curly hair care routines.
Lightweight, nourishing formula
Detangles and revives curls
Reduces frizz and dryness
Vegan and cruelty-free
Can cause buildup if overused
Higher price point
Hydrating Curling Cream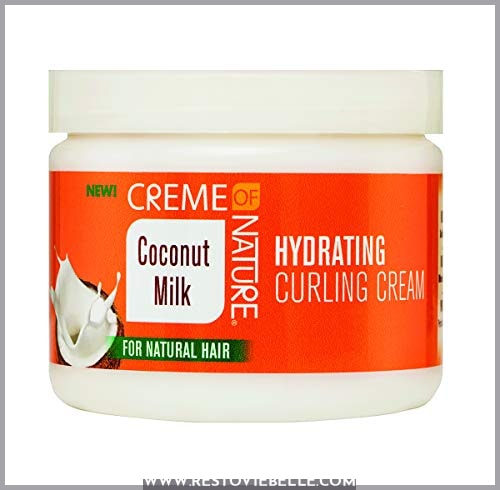 View On Amazon
Enhance your 3C curls with the rich Hydrating Curling Cream, defining and elongating your natural texture for gorgeous wash-and-go styles that stay in place. This styling cream provides long-lasting hold and shine for twist-outs, braid outs, and wash-and-go curls.
The formula moisturizes and defines your curls while ensuring curls maintain their spring and bounce all day. Rich in nourishing ingredients like shea butter, aloe vera, and olive oil, this curl cream softens and conditions 3C hair, reducing frizz and enhancing your curl pattern.
Apply a dollop from roots to ends on towel-dried hair, then style as usual for defined, elongated curls that won't succumb to humidity.
Defines and elongates 3C curls
Long-lasting hold
Adds shine
Reduces frizz
Softens and conditions hair
Can cause buildup if overused
May feel greasy for fine hair
Maui Moisture Curl Quench Smoothie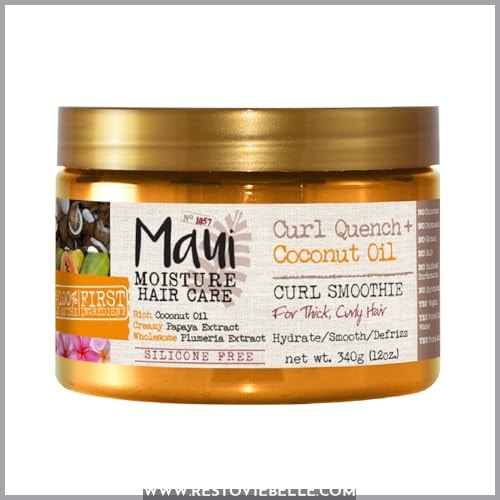 View On Amazon
Nourish your curls with the Maui Moisture Curl Quench Smoothie, a luxurious coconut oil curl styling cream that deeply hydrates and smoothens tight curls. This creamy smoothie is made with 100% aloe vera, coconut oil, plumeria extract, and papaya extract to provide intense nourishment and softness.
The vegan formula gently nourishes without sulfated surfactants, silicones, parabens, or synthetic ingredients. Create defined, frizz-free twist-outs, braids, or wash-and-go styles with this moisturizing cream.
Safe for color-treated hair, it smoothens and brings out your curls' natural beauty.
Deeply hydrates
Defrizzes curls
Enhances softness
Vegan and gentle formula
Safe for color-treated hair
Strong tropical fragrance
May be too heavy for fine hair
Limited worldwide availability
Frequently Asked Questions (FAQs)
Is 3C hair considered curly or kinky?
You're correct, 3C hair is considered curly, not kinky.
It features tight corkscrew curls that coil in an S or Z pattern.
Although it has some texture, 3C hair maintains a defined curl shape without excessive frizz.
It's on the curly end of the spectrum between types 3B and 4A.
Can Type 3C hair be easily styled?
Type 3C hair is a beautiful combination of curls and coils that can be easily styled.
With its defined curl pattern and minimal frizz, you have the freedom to experiment with various hairstyles for a confident and empowered look.
What are some common challenges faced by individuals with Type 3C hair?
Suck it up, buttercup.
You signed up for this endless tangle tussle when you were born with these luxurious corkscrew curls.
Embrace the struggle with products designed just for your unique texture.
This mane may be high maintenance, but honey, it's worth it.
Are there any specific hair care routines or techniques recommended for Type 3C hair?
Apply moisture and hydration with conditioner, then define curls with curl creams or custards.
Finger coil curls, diffuse, or air dry.
At night, cover hair with a satin bonnet or scarf.
Regular trims help maintain health.
Which hair products are best suited for Type 3C hair?
Focus on leave-in conditioners, curl creams, and hydrating styling gels to keep your ringlets defined, moisturized, and frizz-free.
Look for nourishing ingredients like aloe, coconut oil, and shea butter.
Avoid heavy waxes or oils that weigh curls down.
Conclusion
To conclude, understanding and caring for your 3C hair is essential for maintaining its health and beauty.
With its well-defined corkscrew curls, 3C hair requires specific products and routines to keep it moisturized and styled to perfection.
By following a cleansing and conditioning routine, and incorporating moisturizing and styling tips, you can unlock the full potential of your gorgeous curls.
Remember to choose the best products for 3C hair, such as the Curl Enhancing Mousse and Coconut Cowash Cleansing Conditioner, to achieve the best results.
Embrace your unique hair type and rock those beautiful curls!