This site is supported by our readers. We may earn a commission, at no cost to you, if you purchase through links.
What does beard oil do? It is a cosmetic oil specially designed for beard and skin, and if you use it consistently, your beard will be healthier, fuller, thicker beard, and more manageable. It will even help it smell better.
Ever heard of beard oilbut skeptical when it really works?
Beard oil is one of the essential products that a beard can possess. Given the great mix of carrier and essential oils, natural ingredients.
Let's be clear: high-quality beard oil is one of the most important tools in your care set if you seriously want to maintain a healthy, attractive beard and get rid dreaded beard itch. That's just the way it is.
If you want to go further, check out our comprehensive guide to the best beard oil we've reviewed.
If you are still not convinced that you need beard oil and add it to the daily routine.
Let's go through all the benefits and remove the myths about beard oil and learn why we seriously want to consider adding it to your care repertoire, learn how to use beard oil and how to make it.
What is Beard Oil and the Ingredients Involved Within Beard Oil?
To become more scientific, beard oil mimics the natural oils produced by the skin. It consists of a mixture of one or more ingredients, such as coconut oil, jojoba oil, grape seed oil, natural ingredients, and many other oil types classified as carrier oil and essential oils.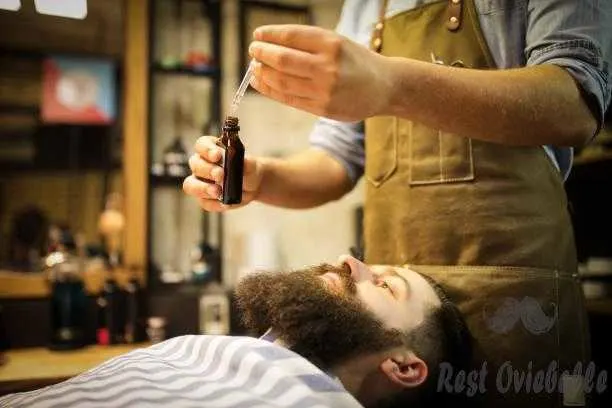 If you could only invest in one product to nourish, hydrate, and maintain your beard, it would be high-quality beard oil. A little beard oil is sufficient to calm flowing hair or beard straw.
And with added essential oils, beard oil acts as a natural cologne – with its woody, masculine aroma.
Beard oil is perfumed or unscented and can cover a wide range of masculine scents, from sweet to bitter to woody and citrusy.
An invigorating blend of both natural carrier oils and intoxicating essential oils, let's take a closer look at what makes a leading beard oil.
1. Carrier Oils
These are natural oils that are mainly extracted from the nuts and seeds of plants and that are mainly used to dilute essential oils.
However, their benefits go much further than just 'carriers' for powerful essential oils. Each carrier oil has its own set of unique medicinal properties, and some are better than others when it provides moisturizing and healing benefits to the skin and hair.
Some of the more popular carrier oils for hair and skin are coconut oil, jojoba oil, almond oil, and moringa oil.
Although these work incredibly well for the hair – imagine you have the sharp scent of coconut oil in your beard!
Argan oil is an excellent choice to hydrate and nourish your beard, as it promotes hair growth and repairs hair damage.
Extracted from the fruit of the Argan tree from Morocco, is rich in oleic and linoleic fatty acids, vitamins A and A, and healing antioxidants.
Cosmetic companies use argan oil in their high-quality anti-aging formulations and acne products. When it comes to beard care, argan oil makes an amazing non-greasy, natural leave-in conditioner that adds shine and helps reduce frizz.
Argan oil penetrates deep to promote beard growth and restore follicles, and the neutral scent goes well with essential oils, so your beard smells wonderful!
2. Essential Oils
When it comes to choosing the right scent for beard oil, your safest choice is to go with a powerful, clean, and masculine scent. If you grow a beard, you look masculine, but to smell masculine, few things are more masculine than the scent of freshly cut wood.
Cedarwood essential oil will not only make you smell as if you have just stepped out of the forest, but it also has some incredible properties such as an excellent antiseptic, antibacterial, anti-fungal, and mood lift.
Combined with the healing properties of argan oil, this beard oil mix will not only be robust and ready to tackle the day but will also help to combat beard itch, prevent and nourish infections, and the esteemed on your face to recover.
Beard oil is ultimately the difference between a beard that looks like you've forgotten to shave for a few months – and a soft, disguised, well-kept beard that you and the people around you like.
What Does Beard Oil Do?
In simple words, beard oil helps with the maintenance of the beard. If you dip some beard oil on your beard, it will feel less scraggly and less dry. As soon as you rub some oil, you can let your hand go through your beard and release tangles, and your rough straw-like mane will feel soft and manageable.
If you seriously want to grow a good beard, you need good quality beard oil in your care setting. There is really no excuse not to have it because the many benefits help to transform your beard from boring, slow, and messy to something worth admiring.
You can split ends with regular use, beard dandruff, and itching, and look more polished and more presentable.
If you are in doubt and still wondering (what does beard oil do and the purpose of beard oil?), These are some of the reasons why most men find beard oil their ultimate savior.
1. Beard Oil Eliminates Beard Itch
The primary function of beard oil is to hydrate the skin under your beard. As your beard grows, it draws the natural oil that your body produces from your skin, leaving your face dry and irritated.
If you do not put the moisture back into your skin, you may experience dehydrated, itchy, and even flaky skin. This is the # 1 complaint we hear about growing a beard and even causes many men to shave a beard.
The solution is simple: Beard oil By applying beard oil directly to your skin, you quickly remove any irritations.
The reason this works is that most natural beard oils use carrier oils such as argan oil and jojoba oil to closely mimic your natural oils so that they are easily absorbed into your skin.
2. Beard Oil Fights Beard Dandruff
Beard dandruff, perhaps better known as beard dandruff, is popular there with beard itch. They are also related, which presents a double whammy.
Regarding the latter, when you itch your beard, dry beard skin flakes begin to fall on your clothes, your desk – you get the not so attractive appearance of beard dandruff.
So many men ask: (What is beard oil used for?) Treatment of beard dandruff is one of the functions – and an important function in it – and the Catch-22 of an itchy beard and beard dandruff – you scratch it but cause it the other – is another reason to own a bottle of beard oil.
Here's the thing: the use of beard oil in the early stages of your beard's growth keeps the skin hydrated as the follicles get longer and use more natural oils from your skin.
That also means less itch and less beard dandruff that drops its flattering white flakes over everything.
But bear in mind that beard dandruff can occur at any time, especially if you live in an environment where extreme weather conditions occur, particularly cold winter weather. Rough weather can dry the skin under your beard and cause dandruff and itching.
3. Beard Oil for Acne
The main reason for acne is that the hair follicles become clogged, causing clogged pores and inflammations. Beard oil goes deep into the hair follicle and helps resolve blockages responsible for causing acne outbreaks.
You may think that because beard oil has a greasy base, it can cause acne and make it worse. In reality, beard oil will only cleanse, hydrate, and maintain the skin beneath your beard because it does not interfere with sebum production and pores – reasons why acne primarily occurs.
In fact, carrier oil and essential oils in beard oil have excellent antimicrobial and anti-inflammatory healing properties that further help clear up infections and control redness and inflammation. This helps to relieve acne symptoms and reduce pimples.
If you have acne, experts recommend using beard oil in the morning immediately after a shower or facial cleansing routine instead of going to bed at night.
Make sure to try a little allergic reaction first. More importantly, you do not have to make any turns with the quality beard oil you purchase. Stay away from beard oils that contain silicone or alcohol, or other synthetic ingredients that can cause acne, and opt for 100% natural, additive-free beard oil.
4. Beard Oil Smells Great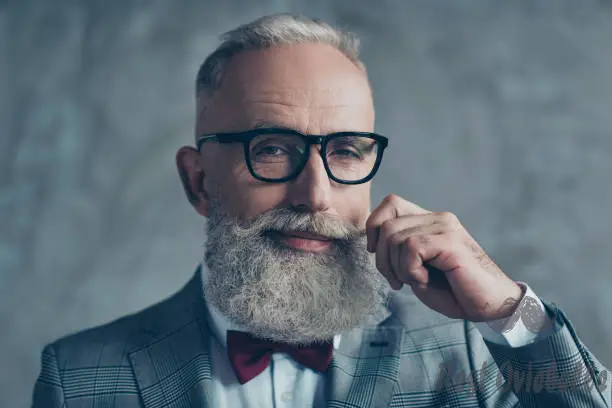 An unkempt beard can get a certain odor for many reasons: from the dirt and pollutants it collects every day (and you can't do much about it) to the food you spill on it (a beard, not a bib, but anyway), from the sweat that flows out of you during intensive training to the cigar and cigarette smoke generated by you or the people around you.
This advantage may be a little clearer. The carrier oils mentioned above will nourish the skin, but the essential oils in most beard oils make them smell so good!
If you want your beard to smell like you're sitting around a campfire or walking through an orange orchard, there's a perfect scent for you! And if you prefer no scent, don't worry; there are also odor-free options!
The sense of smell is closely related and plays a crucial role in memory, mood, and emotion, making sure you are reminded because you smell GREAT!
That is why it is important to use beard wax regularly, but also to use beard oil. Beard oil is found in many scents – from sandalwood to mint scents – and by applying it regularly, your beard stays fresh, not offensive.
5. Beard Oil for Patchy Beards
Are you trying to grow your beard, but do you notice some bald spots where no hair seems to grow? The last thing anyone wants is a loose beard.
Unfortunately, genetics is caused by genetics, but many other factors contribute to a spotty beard, such as dry skin, beard beardruff (beardruff), acne, and other skin conditions.
The main reason why bald spots occur is that if the skin above the beard is not healthy and has a skin condition, the hair follicles below it are difficult to grow and thrive.
Beard oil of therapeutic quality is made with ingredients that are known to have healing and medicinal properties. The oil can hydrate and deeply penetrate the facial skin to relieve symptoms that prevent hair follicles from blooming, such as itching, dryness, dandruff, and more.
By going to the cause of the problem, beard oil promotes healing in the hair follicles, ultimately leading to healthier, less fragmented growth and a fuller beard.
Learning How to Apply Beard Oil Properly
Applying beard oil is actually a fairly simple process.
You can even put a small amount in the palm of your hand and rub from the base to the ends.
Once thoroughly applied, you want to use one of the best beard combs for styling.
What About Beard Balm?
Another way to enjoy the benefits of beard oil is to use beard balm. Beard balm is thicker than beard oil and has a creamy consistency, somewhat like a soft solid.
You can use beard balm in the same way as beard oil. Both products add shine, softness, and handling of beard hair. Beard oil and beard balm are also good for moisturizing dry skin.
FAQs About Beard Oils
How Long Does Beard Oil Take to Work?
To really enjoy the benefits of beard oil, use it at least twice a day (morning and evening) for at least 3 weeks to get the most out of your beard oil.
Should I Use Beard Oil Every Day?
Beard oil should be used daily in the morning after washing your face. If you live in a drier climate, consider applying a few more drops of beard oil later in the day or before going to bed. Also, we recommend that you use your beard oil as soon as you start growing your beard.
What is better, beard oil or balm?
The balm actually stays on your beard and skin longer than the oil before being absorbed, giving you more nourishing and long-lasting hydration, which gives your beard some extra shine while keeping it healthy at the same time.
Is too much beard oil bad?
Beard hair absorbs as much oil as possible to soften and shine it, and a small amount of oil absorbed into the skin reduces dryness, itching, and flaking. Be careful not to overdo it as the skin's pores can become clogged, which can irritate.
Is It Worthwhile to Make Beard Oil by Yourself?
If you notice that beard oil does wonders for your beard, you might want to save a few dollars by making this stuff yourself.
There are only two important ingredients for beard oil (carrier and essential oils), as you have learned.
It would help if you had a glass bottle with a dropper to store beard oil. If you use amber glass, your beard oil can stay fresh longer.
Choose a carrier oil with a light texture and neutral odor.
Experiment with essential oil scents that you like. You can choose one or more that complement each other.
Add 5 to 10 drops of essential oil to 2 to 4 tablespoons of carrier oil.
Keep the beard oil away from sunlight and store it at room temperature.
Search online for a glass bottle with a dropper.
Final thoughts
Beard oil is the stuff that your beard needs for many reasons. If you are serious about making your beard look its best while it stays healthy, beard oil is essential to the process. You will be amazed at how much better your beard looks and feels.
Beard oil is a cosmetic product designed to improve the appearance of beards and underlying skin. It is not scientifically proven that beards grow faster. However, it can make beards look fuller, softer, and richer.
If you have any questions, please do not hesitate to contact us, as we are always there to help you!