This site is supported by our readers. We may earn a commission, at no cost to you, if you purchase through links.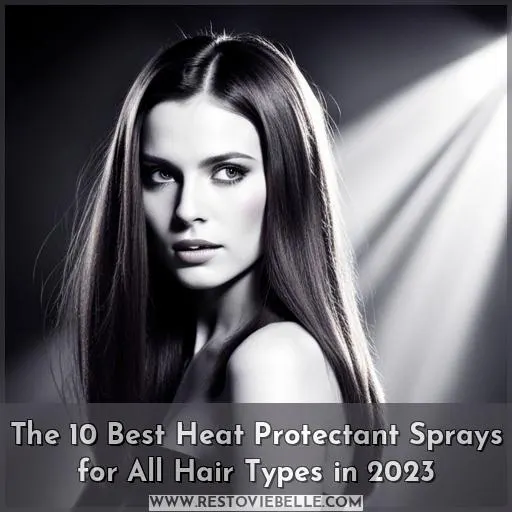 You know the dangers of heat styling all too well. The hissing and sizzling, the minor burns when you accidentally graze your neck, the limp, lifeless locks from one too many blasts with the blowdryer.
But what if I told you heat protectant spray could reduce heat damage a whopping 90 percent?
It's true. These miracle-in-a-bottle formulas create an invisible barrier between your hair and scorching hot tools.
From drugstore favorites to luxe options, I've got you covered. Let's talk top picks for all budgets and hair types, how to use them and why they should be your new styling staple.
Your strands will thank you.
Top 10 Best Hair Heat Protection Sprays
The best hair heat protection sprays safeguard hair from thermal damage without weighing it down or leaving greasy residue behind. They define layers of lightweight protection with sprays like Moroccanoil Heat Protectant, Oribe Styling Spray, and Redken Quick Blow Dry while ultra-hydrating, nourishing formulas from Pureology, Briogeo, and Kerastase protect and repair existing damage.
1. Moroccanoil Heat Protectant
You'll find this Argan oil-infused spray shields hair from hot tools up to 450°F, leaving it smooth and frizz-free with Moroccanoil's signature scent. For optimal results, mist through damp hair before blow drying or heat styling. The nourishing, weightless formula coats each strand to prevent split ends and breakage so you can style safely.
Your hair will have a silky, touchable texture and enhanced shine.
Protects against heat damage
Leaves hair smooth and frizz-free
Lightweight formula won't weigh hair down
Adds shine
Pleasant fragrance
Strong scent may not suit everyone
Can feel slightly hard if exposed to high heat for too long
2. Oribe Heat Styling Spray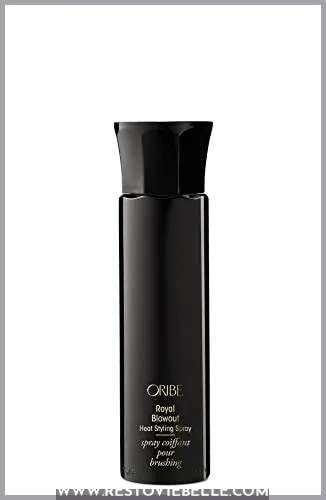 View On Amazon
This primo thermal guardian from Oribe makes blow-drying a breeze for all hair types while shielding strands from heat havoc. Infused with nourishing ingredients, this lightweight spray speeds up drying time and leaves hair runway-ready sleek.
Say bye-bye to frizz and split ends thanks to its smoothing powers that tame thick manes in half the time. The paraben-free formula adds brilliance and helps hair retain moisture instead of getting crispy.
While spendy, loyal fans swear it cuts styling time in half and the results last. With just a few spritzes, hair looks supermodels-off-duty chic even in muggy weather.
Speeds up blow drying time
Smooths hair and tames frizz
Suitable for thick, coarse hair
Adds shine and softness
Pleasant scent
Expensive
Can make fine hair look greasy if overused
Occasional product leakage issues
3. Redken Quick Blowout Heat Protection Spray
Got frizzy hair? Redken Quick Blowout banishes frizz and fends off heat damage up to 450°F. This lightweight, bi-phase formula nourishes your strands while smoothing and amplifying shine. The citrus, vanilla and sandalwood fragrance is pleasant without being overpowering.
As you apply 5-8 pumps through damp hair and lengths, the spray conditions each strand and makes blow drying a breeze.
Your hair will be left ultra-smooth, soft and manageable with a brilliant, glossy finish.
Protects hair up to 450°F
Conditions and smoothes hair
Pleasant, not overpowering fragrance
Makes blow drying faster
Leaves hair smooth, shiny, and manageable
Fragrance may be too strong for some
Need to use a decent amount for full protection
Can weigh fine hair down if overused
4. CHI Iron Guard Thermal Spray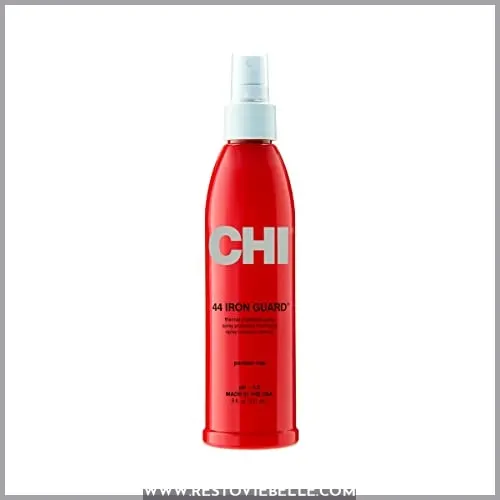 View On Amazon
Effective in high humidity, CHI Iron Guard seals cuticles and prevents future damage, though some users experienced drying effects. This thermal protection spray safeguards your hair, leaving it smooth and strong without any sticky buildup.
With an added silicone layer guarding each strand, you'll have peace of mind taking hot tools to your tresses.
Pleasantly scented and suitable for all types, this spray's lightweight nourishment helps hair look its healthy best. While most praise its protective powers, some have found overly drying effects from overuse.
Guards hair from heat damage
Suitable for all hair types
Leaves hair soft and smooth
Can potentially cause dryness with overuse
Leaves hair slightly damp at first
May make hair feel stiff if used too heavily
5. Pureology Strength Cure Miracle Filler Heat Protectant Spray Color Treated Hair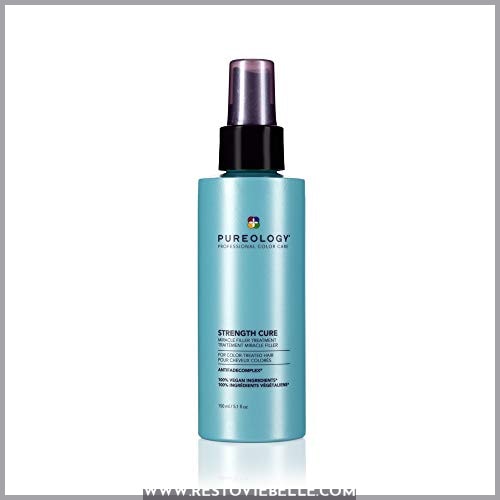 View On Amazon
Feel the softness of Pureology's Strength Cure Miracle Filler Heat Protectant Spray, which repairs damage and prevents further heat styling-related destruction while also adding anti-fade protection for color-treated hair.
Infused with strengthening Xylose and moisture-locking Chamomile, this lightweight mist nourishes strands, leaving hair irresistibly touchable. The concentrated formula penetrates each fiber to reconstruct bonds broken by coloring services.
Split ends become smoother over time, restoring manageability and shine. With continued use, your tresses will feel remarkably renewed.
Repairs and strengthens damaged hair
Adds anti-fade protection
Lightweight, non-greasy formula
May take several uses to see dramatic results
More expensive than some drugstore brands
May not completely eliminate frizz for very curly hair
6. Unite Hair Smooth Shine Styling Cream Pack of 1 White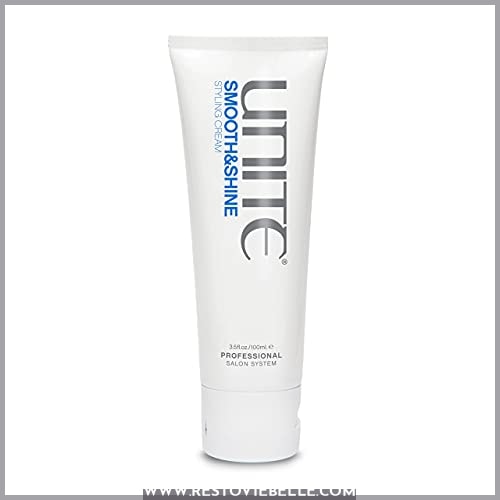 View On Amazon
You'll get beautiful, bouncy waves by lightly running Unite's styling cream through damp locks before blow-drying. This affordable cream helps define curls, tame frizz, and add luminosity without weighing hair down.
A little goes a long way, so apply sparingly to avoid greasiness and let locks air dry a bit before styling.
Made with natural oils, this cream smooths hair without silicones. Beauty editors love how it cuts drying time, boosts shine, and keeps humidity at bay.
Smooths and softens curls
Reduces frizz
Lightweight formula
Imparts shine
Pleasant scent
Can cause greasiness if overused
Scent may be too strong for some
Price increased over time
7. Kerastase Resistance Thermique Heat Protectant Serum
Keep strands strong and hydrated with Kerastase's heat protectant serum before heat styling. This lightweight serum is specially formulated to protect hair from heat damage up to 450 degrees Fahrenheit.
Infused with resurrection plant sap, it nourishes each strand, sealing in moisture and reducing breakage caused by blow drying or ironing.
As part of their Resistance line, this product will strengthen damaged and fragile hair. For best results, apply a small amount to damp hair before heat styling and let it work its magic. Your hair will be left frizz-free with a brilliant, healthy shine. This is a product your hair will thank you for if you frequently use hot tools.
Lightweight serum texture
Heat protection up to 450°F
Strengthens hair
Reduces breakage
Seals in moisture
Enhances shine
Pleasant floral scent
Expensive compared to drugstore brands
Can weigh down very fine hair
Strong fragrance for sensitive noses
8. Briogeo Farewell Frizz Blow Dry Cream Heat Protectant Styling Anti Frizz Hair
Briogeo's blow dry cream protects hair from heat while taming frizz for up to two days. This lightweight, silicone-free formula creates a frizz-free barrier between your hair and hot styling tools. The natural oils hydrate each strand, sealing in moisture and softness. For best results, emulsify a small amount between your palms and evenly distribute through damp hair before blow drying or using hot irons.
The floral scent is pleasant without being overpowering. Continued use will transform unruly hair into smoothed, frizz-free tresses.
Frizz control lasts up to 48 hours
Lightweight formula won't weigh hair down
Hydrates hair and seals in moisture
Cruelty-free and vegan
Scent may not appeal to everyone
Can make hair look greasy if too much is used
May not provide enough hold for very thick or curly hair
9. VERB Ghost Prep Heat Protectant Spray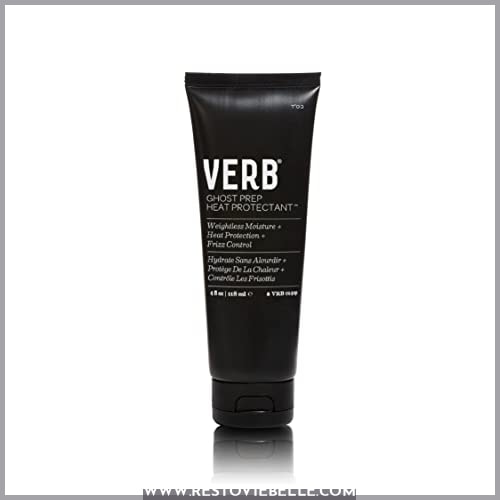 View On Amazon
Having fine hair means heat styling demands extra care, so rely on VERB Ghost Prep's lightweight formula to guard strands. This affordable spray protects your hair up to 425°F, shielding it from blow dryers and hot tools.
Moringa oil, pro-vitamin B5, and glycerin nourish hair, taming frizz even on humid days. Adding body without greasiness, VERB helps style defined curls and reduces flyaways. The sweet grapefruit-oatmeal scent is refreshing. With diligent use, many report noticeable improvement in texture and shine.
Lightweight, non-greasy formula
Affordable price
Suitable for fine, thin hair
Adds volume
May leave hair sticky
Packaging may arrive damaged
Not for all hair types
10. Olaplex Bonding Hair Oil
View On Amazon
Olaplex Bonding Hair Oil
Your hair will feel smoother than silk with Olaplex Bonding Hair Oil's lightweight formula that protects from heat damage while taming frizz. This travel-friendly oil smooths flyaways and humid frizz, making hair silky, smooth, and manageable.
Although a little pricey, a tiny amount goes a long way. You'll notice a difference in texture and shine with continued use. It's effective for fine hair since it doesn't weigh hair down or make it greasy.
Your hair will have movement and shine thanks to this oil that seals the cuticle and prevents drying out. Flyaways become a thing of the past with this nourishing oil that reduces shedding.
Lightweight, non-greasy formula
Softens hair and reduces frizz
Provides heat protection
Travel-friendly packaging
A little goes a long way
More expensive than some heat protectants
May not provide enough hydration for very dry hair
Choosing the Right Heat Protectant for Your Hair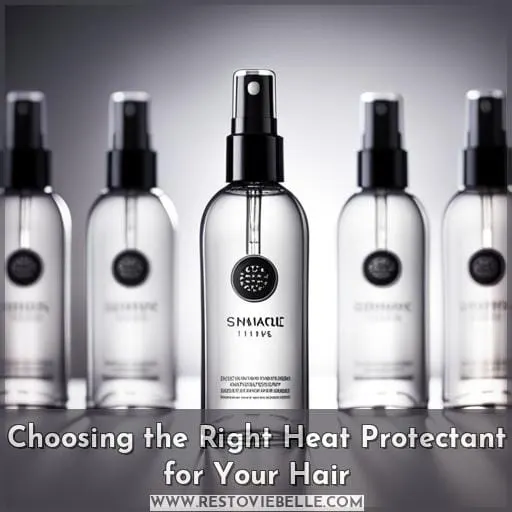 When styling hair with hot tools, heat protection is a must to prevent damage. Selecting the appropriate heat protectant for your hair type and the heat levels used will help shield strands, lock in moisture, and allow you to safely heat style.
Purpose of Heat Protectants
Shield your hair from damaging heat with trusted heat protectants.
Create a barrier between hair and hot tools.
Lock in moisture and smooth the hair cuticle.
Allow safe heat styling up to 450°F.
Protect color vibrancy and shine.
Carefully selecting the right heat protectant for your hair type and texture ensures you safely style with hot tools while preventing irreparable damage. Choosing a formula that provides ample protection against extreme heat allows worry-free heat styling.
Apply a heat protectant spray or serum to damp hair before blow drying or using hot tools to keep hair healthy.
– Matching Hair Type
Believe it or not, 90% of heat damage occurs when hair is wet. So be sure to pick a heat protectant that works for your hair type, whether it's fine and prone to greasiness or thick and coarse. Know your porosity and texture. Those with high porosity or very curly hair need extra hydration from serums and creams.
Spritz formulas suit oily roots or fine locks prone to buildup. Do your research to find the best match.
– Heat Protection Methods
Never underestimate how effectively it boosts safety to cover tresses prior to crimping or curling. Apply the product from roots to ends, focusing mostly on the vulnerable parts exposed directly to heat.
Adjust the dosage based on thickness and length. Mist spray types evenly through damp strands before blowouts. Use thin oils or serums on dry hair to tame flyaways. Remember, the right prep aids styling and prevents harm.
How Heat Protectants Shield Hair From Damage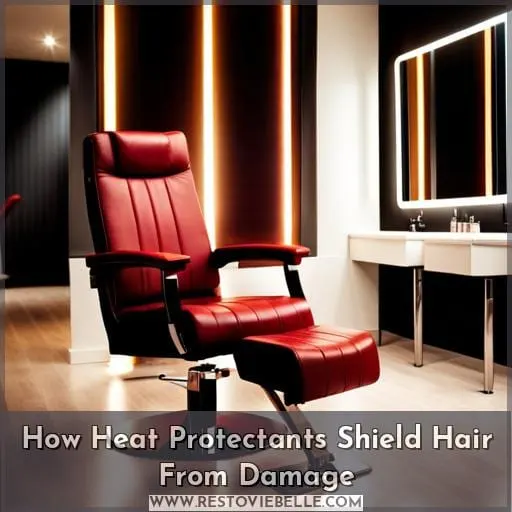 Using a heat protectant safeguards your locks from the damaging effects of hot tools. Heat protectants form a barrier between hot styling tools and hair strands, shielding them from intense heat exposure.
Their protective coating helps retain moisture, reduce frizz and flyaways, prevent color fading, add shine, and make hair more manageable. Look for products with hydrating ingredients like oils and keratin to nourish hair.
Silicones provide an insulating layer against heat while polymers grip hair to protect from friction damage. Applying a heat protectant will help avoid dry, brittle hair and split ends from thermal styling.
Limit heat tool temperatures to no higher than 400°F. Allow hair to air dry when possible or use the cool setting on your blow dryer or flat iron. With the right heat protectant and smart styling techniques, your hair will stay healthy, smooth and vibrant.
Tips for Using Heat Protectant Sprays

Apply it thoroughly before heat styling to form a barrier against damage yet keep hair touchably soft.
Mist roots to ends, focusing extra spray at fragile areas like ends and around face.
Use more on thicker, textured hair. Fine hair needs just a mist.
Apply on damp hair before blowouts and dry hair before hot tools.
Heat styling opens the cuticle, so prep hair with protectant to seal in moisture and prevent weakening. Let the product absorb a bit before applying hot tools, and avoid blasting roots at max heat.
Why You Should Use Heat Protection for Healthy Hair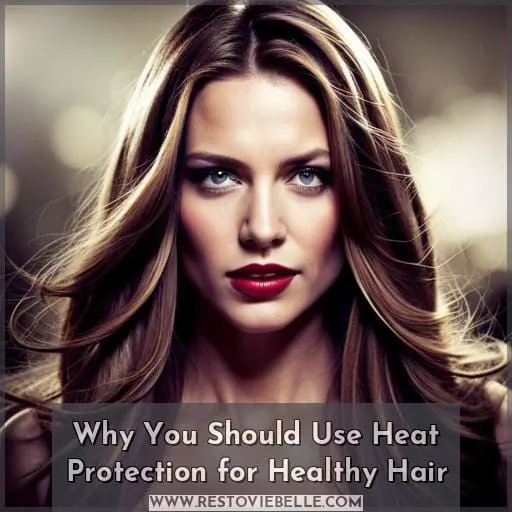 Your strands feel tension when heat styling without a safeguard. A quality heat protectant is crucial for maintaining your hair's health and vibrancy. These sprays and serums create a barrier between your locks and hot tools, guarding against damage from extreme temperatures up to 450°F.
By sealing in moisture and nutrients, heat protectants restore softness and shine to your tresses. They allow you to enjoy smooth, sleek styles while avoiding long-term harm. UV filters provide an added layer of defense against environmental aggressors.
With continued use, you'll notice less breakage, frizz, and dullness. Your hair will look and feel stronger, silkier and more manageable.
I recommend layering a heat protectant before blow drying or using hot tools. Nourish those strands and prevent unnecessary harm.
Conclusion
You've got options when it comes to protecting your locks from heat damage. Whether you have fine, curly, color-treated or thick hair, there's a top-rated heat protectant spray out there for you. We've covered lightweight oils that add shine without weighing hair down, nourishing creams that control frizz, and versatile sprays that prime hair for heat styling.
Using the right heat protectant allows you to safely embrace hot tools. Focus on finding a formula that matches your hair goals. With the best hair heat protection sprays in your arsenal, you can style away while keeping your strands looking healthy.