This site is supported by our readers. We may earn a commission, at no cost to you, if you purchase through links.
Do you want to give your Asian hair the perfect care it deserves? With so many shampoos and conditioners out there, finding the best for your unique tresses can be overwhelming.
From Tea Tree Shampoo to HASK Argan Oil Shampoo Conditioner Set, Redken All Soft Mega Shampoo to Esthetic House CP1 Scalp Scaler – here are 8 of our top recommendations for Asian Hair in 2023.
Whether your locks are straight or wavy; thin or thick – these products will provide a nourishing cleanse that won't strip away too much moisture from strands.
Our guide also covers where you can buy them, why is Asian hair different and what ingredients should be present in these items if they're going to help protect against damage caused by styling tools like blowdryers and curling irons.
Read on as we delve into everything related to taking care of your beautiful mane with ease!
What You Need to Know About Asian Hair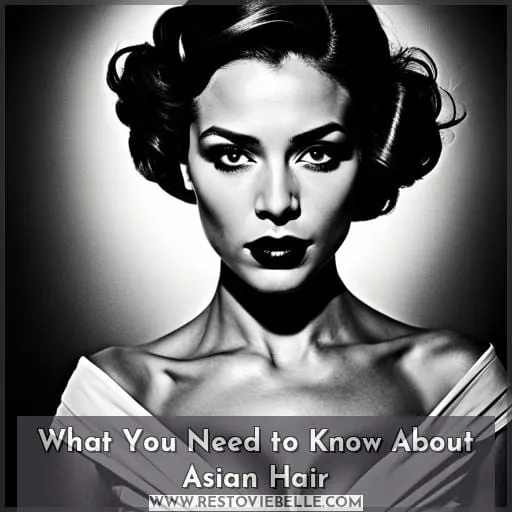 To maintain the health and vitality of your hair, it's important to have an understanding of its unique needs – from product selection to lifestyle habits. Asian hair is typically straight, thick, fast-growing, yet prone to frizziness and thinning due to more cuticle layers.
Korean women often use scalp care in a disciplined lifestyle that nourishes both the scalp and strands. They follow steps such as scrubbing, shampooing, masking with vinegar rinse or essence. It is advisable to avoid hot showers and rubbing wet hair vigorously. Additionally, letting masks sit before rinsing can help improve results.
Shampoos cleanse by removing sebum (oil), while conditioners add proteins for shine. However, too much cleansing can damage the hair, so dilution may be needed if you're allergic or sensitive. Hair washing does not affect growth when using mild shampoos, though frequency depends on length.
Top 8 Asian Hair Shampoos and Conditioners
For those with Asian hair, the right shampoo and conditioner can make all the difference in keeping it looking healthy. There are many options that help cleanse while nourishing and protecting your hair.
Consider products such as HASK Argan Oil Shampoo Conditioner Set, Redken All Soft Mega Shampoo, or Moroccanoil Hydrating Shampoo. Another option is Biolage SmoothProof Antifrizz shampoo or Matrix Mega Sleek shampoo.
You can also try the PURA DOR Biotin Anti-Thinning set or even a daily use shampoo like Shiseido Green Pump.
Tea Tree Shampoo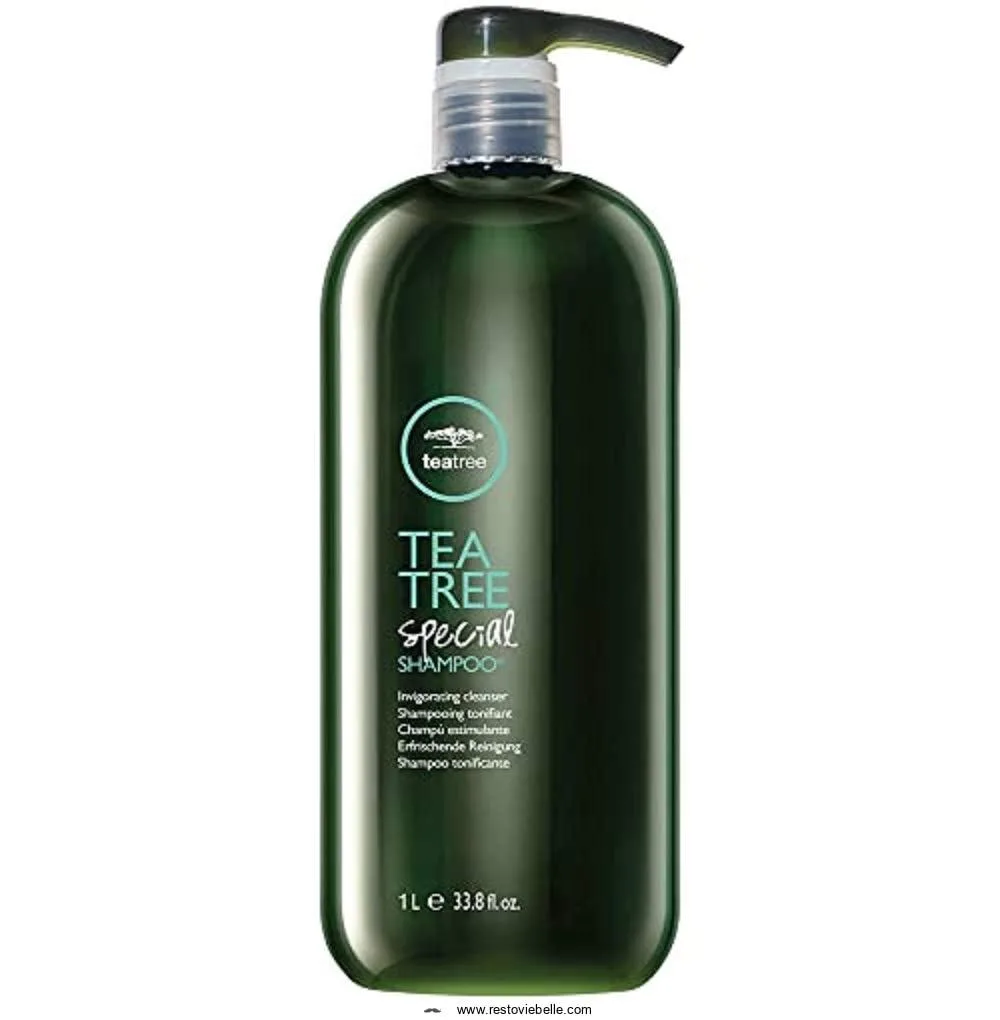 View On Amazon
Try Paul Mitchell's Tea Tree Special Shampoo for a refreshing tingle and an invigorating cleanse that'll leave your hair feeling fresh, clean, and full of vitality. Exclusively formulated with tea tree oil, peppermint, and lavender to help wash away impurities without stripping natural oils from the scalp.
Ideal for all hair types – thick or coarse – this concentrated shampoo helps reduce oiliness while combating flaking caused by dryness. Its delightful scent makes it perfect for those who don't like overly strong fragrances in their products.
Refreshing tingle from tea tree oil & peppermint/lavender scents
Deep cleansing action removes impurities
Suitable for all hair types (thick/coarse)
Reduces dandruff & prevents flakes associated with dry scalp
Counterfeit versions exist on some online stores
Strong scent may be too much if you prefer milder aromas
May require some trial & error before finding best results
HASK Argan Oil Shampoo Conditioner Set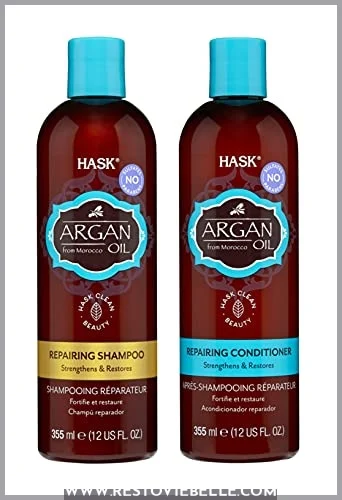 View On Amazon
Experience the transformative power of HASK Argan Oil Shampoo Conditioner Set and let your hair shine!
The kit includes a shampoo and conditioner formulated with natural oils derived from argan oil, also known as miracle oil from Morocco.
Infused with moisturizing argan oil, this product repairs damage and reduces frizz, leaving hair soft, silky, shiny, and frizz-free.
It's free of sulfates, parabens, phthalates, gluten, and alcohol, making it perfect for all types of hair, including thick or coarse locks.
With regular use, you'll notice more manageable, naturally frizzy hair that can withstand summer heat and humidity without becoming unmanageable again, all while still smelling great like candy!
Plus, it lathers nicely, so only a small amount is needed each time, making it an affordable choice too.
Some customers have had leakage issues, but overall, most are happy they chose this set after seeing the best results after 4 months of usage. However, some reviews say its effectiveness varies depending on individual needs, so try out a sample first if possible before committing to buying the full-sized bottle(s).
Leaves Hair Soft And Silky
Reduces Frizz And Damage
Smells Great Like Candy
Affordable Price
Alcohol Content
Leakage Issues For Some Customers
Product Description Unclear To Some
Redken All Soft Mega Shampoo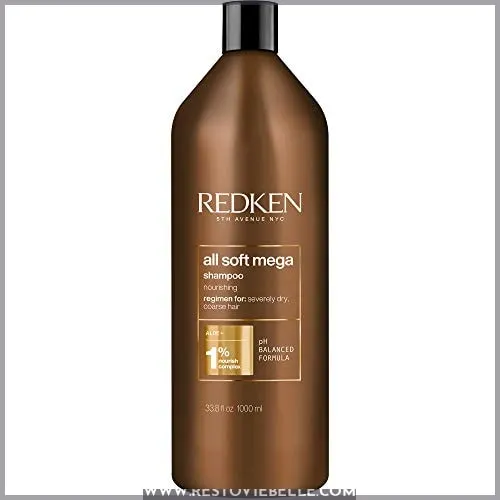 View On Amazon
Feel the nourishment and replenishment of Redken All Soft Mega Shampoo, as its aloe vera and sacha inchi oil infusion deeply moisturizes severely dry hair while leaving it soft, silky, and shiny.
This luxurious shampoo expertly lifts dirt and impurities to provide you with sleek, frizz-free locks. It also helps to improve the manageability of extremely dry hair so that you can style your tresses with ease.
Not only does this shampoo strengthen your strands, but it adds a glossy sheen for an overall healthy look too! Plus, due to its gentle formula, this product is safe enough for color-treated hair types; perfect for those looking after their vibrant manes!
Gently cleanses without stripping moisture or color from the hair
Infused with natural oils like aloe vera & sacha inchi oil, which help hydrate & lock in moisture
Improves manageability, making styling easier
Strengthens & nourishes while adding shine
Pricey compared to other shampoos on the market
Leaks have been reported during shipping
Moroccanoil Hydrating Shampoo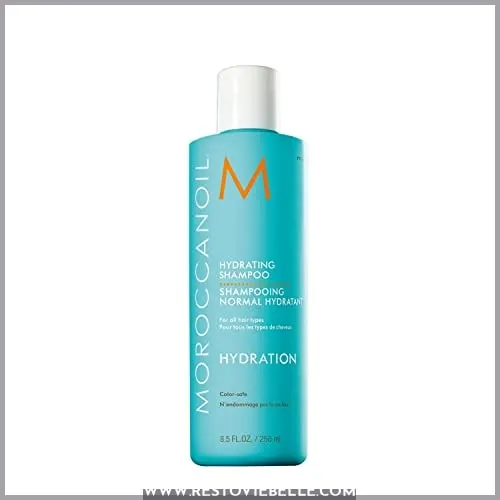 View On Amazon
Transform your locks with Moroccanoil Hydrating Shampoo, a luxurious formula that will leave you feeling like royalty. Infused with natural oils and vitamins such as argan oil, red algae, and Vitamins A & E, it hydrates your hair from the roots up.
This sulfate-free shampoo is made in Israel for all types of normal to dry hair. It'll keep thick or coarse tresses soft while still offering light volume without weighing down finer strands.
This high-quality yet expensive shampoo has been praised for its ability to improve shine and reduce frizz. Customers have reported seeing silky smooth results after just 4 months of use! However, some people may experience leaks during shipping due to packaging issues, so be sure to double-check before using this product.
Nourishes and hydrates dry hair
Softens thick or coarse strands
Adds light volume without weighing down
Pleasant scent
Reduces frizz
Expensive
May leak during shipping
Biolage SmoothProof Shampoo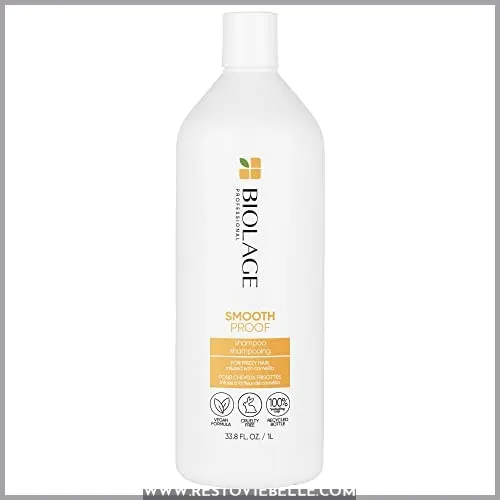 View On Amazon
Try Biolage SmoothProof Shampoo to protect against humidity and get sleek, frizz-free hair! This paraben and silicone-free formula is designed to help provide smooth, healthy hair. It shields your locks from 97% of the surrounding moisture in the air while polishing each strand for maximum shine.
Not only does it reduce excess moisture that can cause frizziness, but it also helps align your cuticles so you'll have more manageable tresses. You don't need a lot – just apply this shampoo onto wet hair, lather up, then rinse off with warm water before repeating again if needed.
With regular use, you're sure to see smoother strands as well as improved styling capabilities thanks to Biolage's special ingredients like shea butter, which will hydrate each lock without weighing them down or making them greasy over time.
Protects against 97% humidity
Prevents excess moisture/frizz
Polishes/aligns cuticle
Formula changed & scent different
May not work on oily scalps
Need to seal bottle tightly before shipping
Matrix Mega Sleek Shampoo
Experience Matrix Mega Sleek Shampoo's anti-frizz properties that help tame dry, damaged locks and give you smooth, shiny results. Infused with shea butter, it expertly lifts dirt and impurities to leave your hair looking sleek without the frizz.
Not only will your tresses feel softer after using this shampoo, but they'll also appear shinier as well. Its key ingredients seal in moisture so you can enjoy long-lasting results each time you use it! Plus, its convenient size makes transferring some into a pump bottle easy peasy.
Reduces frizz and adds moisture
Smooths & softens hair
Anti-frizz properties
Long-lasting smooth & shiny results
Pricey product
Not everyone's favorite shampoo
Need to switch products periodically
Bottle color changed
PURA DOR Biotin Shampoo Conditioner
View On Amazon
If you're looking for a shampoo and conditioner set to reduce thinning, promote strength and thickness, increase volume, and reduce breakage of your hair while using organic ingredients like argan oil, vitamin E, tea tree oil, and aloe vera base, then Pura DOR Biotin Shampoo Conditioner is the perfect choice.
This ORIGINAL GOLD STANDARD anti-thinning shampoo/conditioner set is clinically tested to help restore vitality with 17 powerful DHT blockers, including biotin. It helps promote healthier, thicker locks by protecting against dryness and friction while preventing excess moisture and frizziness that lead to breakage.
The formula changes over time, so expect an increasingly stronger smell than before, but rest assured this product works on all types of hair – from fine or thick, curly or straight, damaged or healthy – making it ideal for those seeking luxurious locks without any damage done during styling sessions.
Promotes healthy thicker strands
Protects against dryness and friction
Prevents excess moisture and frizziness leading to breakage
Works on all kinds of hair textures
Free from sulfates and parabens
Formula can change over time
Packaging may need updating regularly
Shiseido Green Pump Shampoo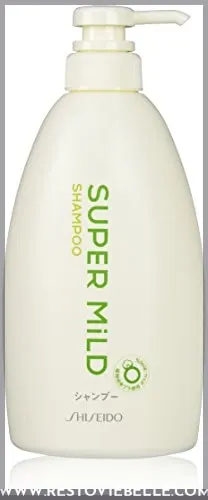 View On Amazon
Enjoy the luxurious lather and soft, silky hair with Shiseido Green Pump Shampoo's double moisturizing formula with Vitamin E. Infused with nourishing ingredients that protect against dryness and friction, this product will leave your hair feeling refreshed.
The creamy lather gently cleanses while preventing nutrient loss during washing for an all-around healthy shine. Plus, its unisex formula is ideal for both men and women! This shampoo is also conveniently packaged into a big pump bottle so you can enjoy one-handed use without any spills or messes.
Moisturizes & protects against damage & friction
Gentle cleanse prevents nutrient loss
Leaves hair smooth & silky
Unisex formula works on all types of hair
Big pump bottle makes it easy to use
Great value size
Scent may not be to everyone's liking
Could be too moisturizing for some
Hair can feel heavy after using
Need only a small amount
Esthetic House CP1 Scalp Scaler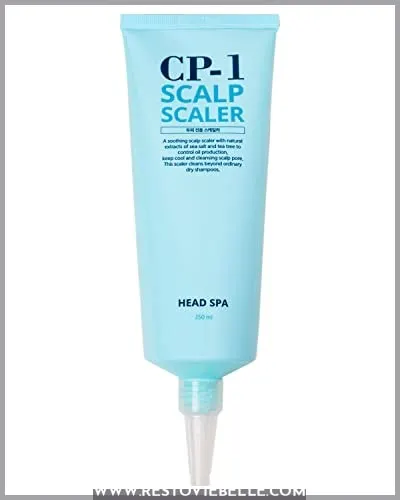 View On Amazon
Try the Esthetic House CP1 Scalp Scaler for a clean and invigorating scalp that'll leave you feeling magnificently refreshed! The creamy cleanser has a delightful tea tree scent, which helps calm and cleanse the scalp.
It's suitable for all skin types, making it an excellent choice if you're looking to exfoliate with a brush or make your hair easier to dry.
Though some find the salt grains dissolve before scrubbing begins, many have found this product beneficial in reducing dandruff as well as leaving their scalps feeling fresh and energized.
Cleansing
Tea Tree Scent
Suitable for All Skin Types
Exfoliating With Brush & Hair Easier To Dry
Very Drying To Hair
Hard To Use On Long Hair
Where to Buy Asian Hair Shampoos and Conditioners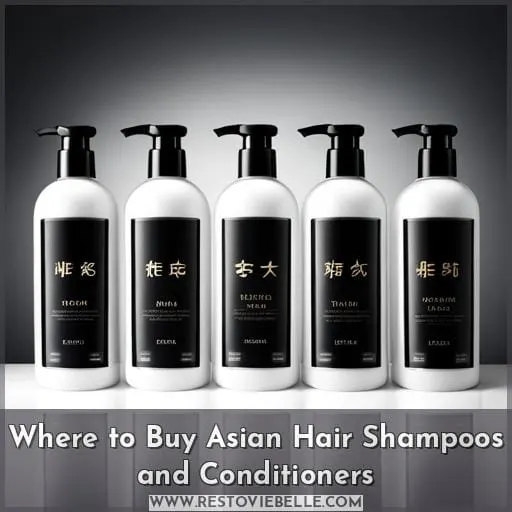 You can find great Asian hair shampoos and conditioners at a variety of locations, from drugstores to specialty beauty stores. Look for detergents that are sulfate-free, vegan with moisturizing ingredients like oils or silicones.
For scalp health maintenance, check out Korean women's 10-step regimen which focuses on nourishing the scalp separately from strands in order to maintain youthful locks. Buying tips include testing dilutions for allergies and avoiding hot showers or rubbing wet hair.
Invest in quality products such as Paul Mitchell's Tea Tree Special Shampoo, HASK Argan Oil Set, Redken All Soft Mega Shampoo, Moroccanoil Hydrating Shampoo, Biolage SmoothProof Antifrizz shampoo – all provide smoothing benefits.
Don't forget about Esthetic House CP1 Scalp Scaler – it exfoliates with a brush, leaving your scalp feeling fresh & clean!
Why is Asian Hair Different?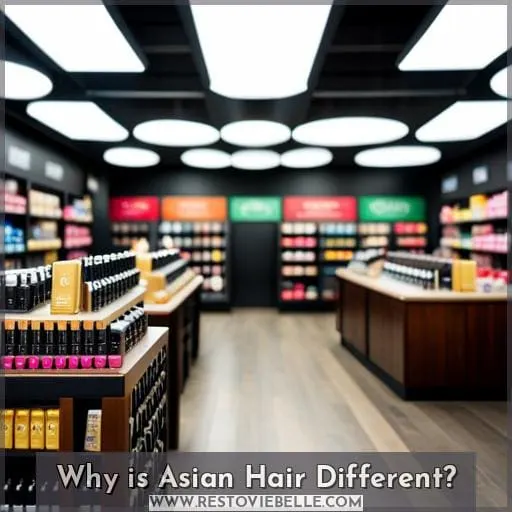 Asian hair is a unique type of hair that has its own characteristics and needs. It tends to be thick, fast-growing, and more prone to oiliness than other types of hair. Japanese people don't wash their hair every day due to cultural norms, which involve taking good care of scalp health – something essential for maintaining healthy Asian hair.
What is Asian Hair Type?
Discover the unique features of Asian hair and how to take care of it with the right shampoos and conditioners.
Asian hair is different from other types, with thick, fast-growing strands and frizziness caused by extra cuticle layers.
To maintain its beauty, Korean women follow a scalp care regimen that nourishes both the scalp and strands in 10 steps.
Regular shampooing can remove dirt and provide cleansing proteins for healthy growth. However, it is important to avoid hot showers as they weaken follicles over time.
There are a variety of products available, such as Redken's strengthening formulas or Moroccanoil hydrating shampoos, tailored specifically for this hair type.
Why is Asian Hair Oily?
Asian hair is prone to oiliness due to the extra cuticle layers, making it harder for oils and conditioners to penetrate. A notable factor in controlling this oiliness is a scalp health-focused cleansing routine combined with dietary habits that support healthy hair growth and reduce stress.
Different types of shampoo can also help control oily Asian hair – specifically those designed for deep cleaning or containing ingredients like tea tree oil, argan oil, aloe vera, and sacha inchi oil, which absorb excess oils while nourishing strands.
Do the Japanese Wash Their Hair Everyday?
The Japanese hair care routine is a disciplined approach to achieving healthy, youthful locks that will stand the test of time. It focuses on scalp hygiene with daily washing and avoiding hot showers. They use special treatments like hair masks for oil control and carefully choose shampoos and conditioners suited to Asian hair types.
There are products designed specifically for Asian Hair, such as Biolage SmoothProof shampoo, which prevents humidity damage, and Matrix Mega Sleek, which helps manage curls. Other options include PURA DOR Biotin, which reduces thinning, and Esthetic House CP1 Scalp Scaler, which exfoliates with a tea tree scent.
What is This Product?

In this discussion, I'll be talking about Asian hair shampoos and conditioners – their price, ingredients, and whether or not I'd recommend them.
These products vary in cost depending on the type you're looking for. Some may offer more moisturizing benefits, while others help with anti-frizz properties.
Ingredients can range from natural oils like argan oil to sulfates and parabens that can damage your hair if used too frequently.
Knowing the pros and cons of these products makes it easier to make an educated decision when choosing which one would work best for you.
Price
Price points of haircare products for Asian hair can range from budget-friendly to luxe. Many shampoos cost around $10-$20, while conditioners often run a few dollars more. However, if you're looking for something with scientific studies and long-term effects on your hair's health, higher-end products may be necessary.
It's worth reading product reviews before making any purchases as there are many shampoo alternatives that offer cost-effectiveness without risking the potential side effects, such as dermatitis or scalp irritation, associated with some cheaper brands.
Posts on social media platforms by new users also provide valuable insights into which shampoos work best for Asian hair types.
Ingredients
You'll find shampoos and conditioners for Asian hair with ingredients like tea tree oil, peppermint, lavender, argan oil, sacha inchi oil, and more to help nourish your scalp and strands. Redken's All Soft Mega Shampoo adds moisture deeply while strengthening locks against dryness.
Moroccanoil Hydrating Shampoo is sulfate-free for a gentle cleanse that softens. Biolage SmoothProof Antifrizz Shampoo defends against humidity up to 97% while Matrix Mega Sleek polishes off frizzy or coarse hair with shea butter extractions.
PURA DOR Biotin invigorates thinning tresses by blocking 17 DHT hormones as it restores shine and volume.
Would I Recommend This Product?
If you're looking for a product to nourish your hair and keep it healthy, these shampoos and conditioners are worth considering. They come in various types tailored to different needs, such as argan oil, tea tree oil, and red algae.
All of these ingredients can help improve manageability and shine. No matter the length or type of hair – whether it's thick or coarse – there's an option that will work best for you. Some popular choices include Redken All Soft Mega Shampoo and Moroccanoil Hydrating Shampoo.
If you're interested in color conditioning, products like Overtone Conditioner can provide pastel colors on bleached hair without causing any damage. On the other hand, Matrix Mega Sleek shampoo offers anti-frizz protection against humidity.
Lastly, if you're looking for a scalp exfoliator, Esthetic House CP1 Scalp Scaler is a great option. It helps exfoliate dead skin cells with its mild tea tree scent, leaving the scalp feeling fresh and clean after daily use.
How to Take Care of Asian Hair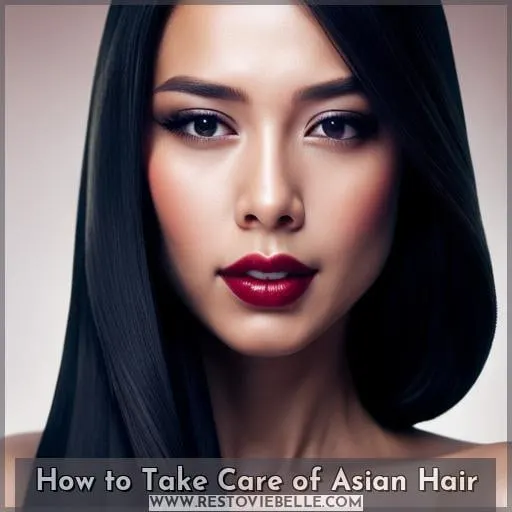 To keep your Asian hair looking great, it's important to follow a disciplined regimen that focuses on scalp health and nourishes both the scalp and strands separately with 10 steps.
Protective styling is key for staying healthy – try buns, braids, or twists to reduce damage from heat tools.
Use masks regularly for hydration; apply them before shampooing for deeper penetration into the cuticle layer.
For extra shine, use vinegar rinses after every wash while avoiding hot showers, which can strip natural oils away from your hair strands.
Finally, incorporate an essence into your routine as it helps lock in moisture by providing light hold when applied at the end of styling sessions!
Here are some tips:
Incorporate protective styles like buns or twist outs on a regular basis.
Use deep conditioning masks once per week.
Rinse with vinegar after each wash.
Apply leave-in essences prior to styling.
Frequently Asked Questions (FAQs)
What is the best shampoo and conditioner for Asian hair?
For Asian hair, try Matrix or L'Oreal shampoos to reduce frizz and humidity. A case study of a woman who maintained silver hair for 6+ months with daily use of Overtone conditioner shows the power it has to temporarily color bleached or brown hair without causing damage.
Is it safe to use Overtone conditioner on Asian hair?
Overtone conditioner may be used on Asian hair, but it is best suited for bleached or brown hair. It provides temporary color and pastel shades, but not intense pigment. Daily use can maintain silver tones for up to six months without causing damage.
Does shampooing and conditioning daily affect hair growth?
No, hair washing with a mild shampoo won't affect growth. It instead cleanses away impurities and leaves your locks feeling fresh and revitalized. Conditioners reduce friction, provide protein and shine – all without adverse effects! So make sure to choose the right one for you for beautiful results that last.
Are there any adverse effects from using the wrong shampoo or conditioner?
Using the wrong shampoo or conditioner can have adverse effects, such as causing scalp irritation and drying out hair. It could even damage your hair if it's too harsh for your hair type. Look for ingredients that suit your needs and test diluted shampoos on a small area of skin to avoid an allergic reaction.
How long will the color from Overtone conditioner last?
Overtone conditioner colors can last for up to six months with daily use. Packed with moisturizing ingredients like oils and silicones, it provides pastel shades for bleached hair but is not suitable for Asian hair or DIY-bleached locks.
Use the daily conditioner to maintain color while enjoying its no-damage application.
Conclusion
Asian hair is a delicate art form, like sculpting a masterpiece out of air, requiring the right tools and the perfect touch. With the right shampoos and conditioners for Asian hair, you can keep your mane looking sleek and glossy.
From Tea Tree Shampoo to Esthetic House CP1 Scalp Scaler, there are a variety of products that can help nourish, protect, and maintain your hair.
Choose products that are designed specifically for Asian hair as they will target the unique needs of your mane.