This site is supported by our readers. We may earn a commission, at no cost to you, if you purchase through links.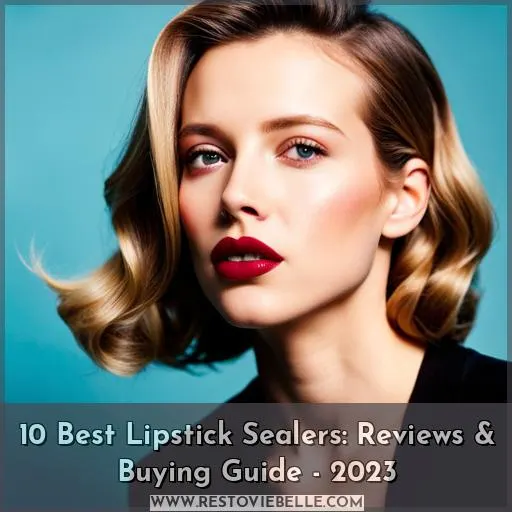 Are you looking for a way to keep your lipstick on all day? Look no further than the best lipstick sealer! Lipstick sealers are designed to give long-lasting results and make lip color more resilient. This article will guide you through what features matter most when choosing a good one, as well as reviews of some of the top contenders in 2023.
With this information, you'll be able to find exactly what's right for your look and lifestyle.
Key Takeaways
Lipstick sealers extend the wear time of lipstick and make the color more resilient, preventing smudging, bleeding, staining, and fading.
Lipcote Original and Ella International are transfer-proof sealers suitable for all skin types.
Simplexion Stay On and Mehron LipStix are lightweight and greaseless sealers that resist stains and fading.
Lip Lock by Almay is a vegan sealer that hydrates lips and effectively removes makeup.
Best Lipstick Sealers
Finding the perfect lipstick sealer can be daunting, but luckily there are plenty of options to choose from. From Lipcote Original Lipstick Sealer and Ella International Lipstick Sealer to Simplexion Stay on Lipstick and Mehron's powerful lip sealers, you're sure to find something that works for your needs.
Lipcote Original Lipstick Sealer

View On Amazon
You'll love Lipcote Original Lipstick Sealer for its old-school charm and ability to keep your lippie in place all day long! This sealer is suitable for all skin types and comes in a cream finish. It prevents lipstick stains on masks and helps extend the wear time of lipsticks with its transfer-proof barrier.
Reviews are mixed; some find it burns their lips, while others report that their lipstick lasts over 8 hours with the help of this product.
Prevents smudging, bleeding, and staining
Extends wear time of lipsticks
Prevents mask stains and fading
Can be drying
Mixed reviews
Ella International Lipstick Sealer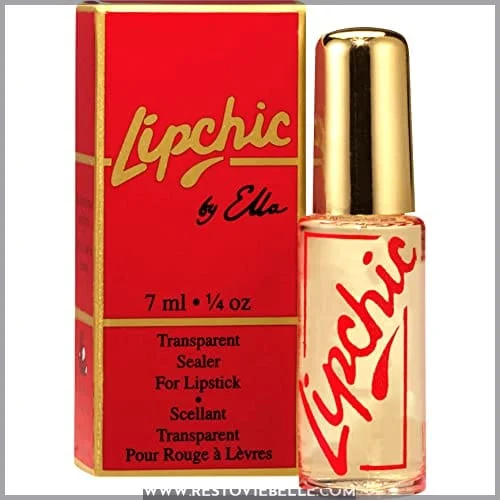 View On Amazon
Enjoy long-lasting, smudge-proof color with Ella International Lipstick Sealer! This all-natural liquid formula creates a glossy, waterproof finish that lasts 8+ hours. With no ink or dyes and 120+ applications per bottle, it's perfect for creating model-like lips without the mess of regular lipstick.
It works with any shade or style you choose to give you beautiful full coverage color without bleeding or feathering. The quick-drying clear formula prevents transfer during meals and masks, so your look stays put even when life doesn't stand still.
All-natural liquid formula
Waterproof & smudge-proof
No ink/dyes added
Can be drying on lips
Not fully drink-proof
Has an initial smell
Simplexion Stay on Lipstick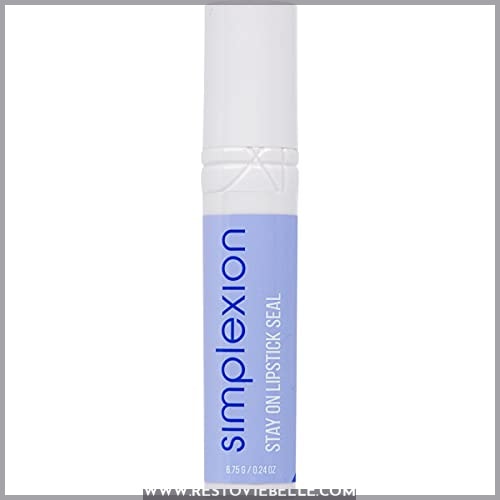 View On Amazon
Try Simplexion Stay On Lipstick to keep your lip color in place all day and night without the sticky feeling. This transfer-proof, long-lasting lipstick sealer is a lightweight and greaseless formula that prevents smudging, smearing, or transferring of lip color.
The clear formula goes on clear after applying lipstick, so as not to change its shade or texture while giving it a glossy finish at the same time.
Lightweight & Greaseless Formula
Transfer Proof & Long Lasting Wear
Suitable For All Skin And Lip Types
Clear Formula Goes On Clear After Applying Color
Glossy Finish With No Fragrance
Helps Lock Makeup In Place Without Cracking
Some Reviews Stated Product Dried Out Their Lips
Not Designed To Stand Up To Masks
Mehron LipStix Sealer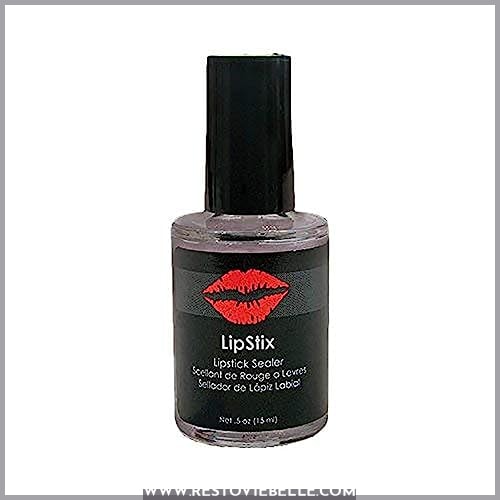 View On Amazon
Mehron LipStix Sealer provides a clear, invisible finish that locks in color and prevents smudging for hours. With its brush applicator for easy use, this powerful lip sealer helps to lock in the color of your lipstick while protecting it from transferring with kissing, eating, or wearing masks.
Reviews are mostly positive as users find it works well under masks and keeps their lips feeling comfortable all day long. However, some have experienced a burning sensation when applied and dryness afterwards, so using a lip balm is recommended.
Additionally, those who wear very moisturizing lipstick may not get the desired effect since they do not adhere properly to the skin surface.
Locks in color & prevents smudging/transferring
Comfortable & lightweight formula
Brush applicator makes application easy
Can cause a burning sensation upon application
Not suitable for very moisturizing lipsticks
Dries out lips, so need to use balm
Lip Elegance Lipstick Sealer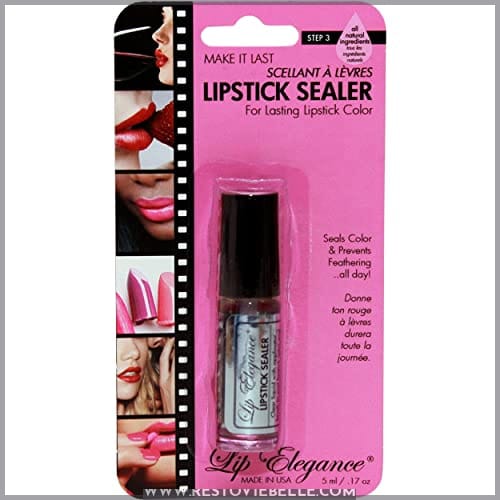 View On Amazon
Anthropic's Lip Elegance Lipstick Sealer provides long-lasting lipstick wear with its all-natural, vegan, and cruelty-free ingredients. It comes in one 0.17 fl oz bottle that will last you 120+ applications. This sealer prevents feathering and removes lip lines, giving you smooth and fine lips.
It also keeps the color of your lipstick intact without any synthetic dyes or sulfates.
Long-lasting
Prevents bleeding
All-day lip lock
Vegan & Cruelty-free
No synthetic dyes & sulfates
Not a gloss sealer
Comes in a single 0.17 fl oz bottle
Model Bottle Lipstick Sealer


View On Amazon
Model in a Bottle's Lipstick Sealer provides up to 18 hours of smudge-proof, kiss-proof color that won't fade or transfer. This vegan, plant-based formula is free from chemicals and flaking for an unparalleled lipstick experience.
With its botanical blend of aloe, cucumber, and green tea extracts, it offers hydration while locking in your lip color without irritation.
Perfect for any occasion – events, meetings, or parties – this sealer helps you look stunning all day with no need to touch up! It's the ideal product for professional makeup artists as well as everyday wear due to its easy application process using the brush applicator provided.
Long-wearing – up to 18 hours
Transfer-proof – prevents feathering & bleeding
Plant-based formula – cruelty-free & non-irritating
Easy application – brush applicator included
Doesn't stand up against masks
Can dry lips, so use lip balm too
Lip Lock Lip Balm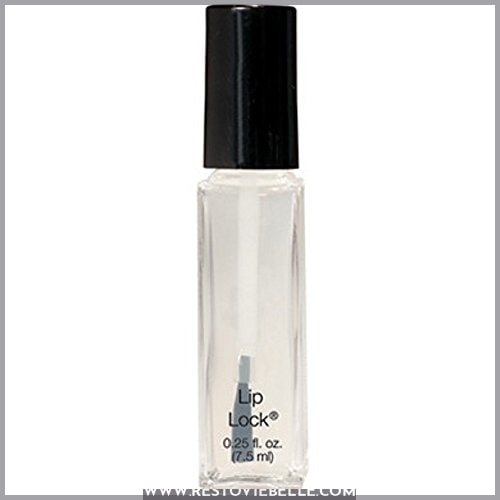 View On Amazon
Lip Lock Lip Balm's clear, brush applicator seals in your lipstick for up to 8 hours of kiss-proof color. This vegan, paraben-free formula prevents feathering, smudging, and fading while hydrating lips with its lightweight texture.
Easily glide it on for a smooth finish that softens and smoothes skin without drying out or cracking.
Whether you're looking to extend the wear time of your look or want an extra layer of protection from outside elements like masks, this balm will help keep your lip color vibrant all day long!
Clear lip balm
Brush applicator
Seals lipstick
Hydrates lips
Not transfer-proof
Not suitable under masks
Can dry out lips
Almay Eye Makeup Remover Pads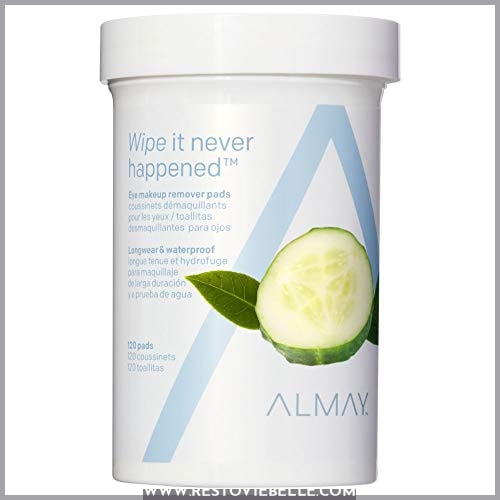 View On Amazon
Almay Eye Makeup Remover Pads gently remove long-wearing and waterproof eye makeup without pulling or tugging on the delicate skin around your eyes. They are formulated with a botanical blend of aloe, cucumber, and green tea extracts to soothe the skin while efficiently removing all traces of eye makeup.
These soft cushiony pads are hypoallergenic and fragrance-free, making them suitable for even those with sensitive eyes. They have been dermatologist tested and ophthalmologist approved, making them an ideal choice for safe removal of stubborn eye makeup.
Effective on stubborn eye makeup
Botanical ingredients are gentle on the skin
Specifically designed for the delicate area around your eyes
Ophthalmologist tested & dermatologist approved
Not suitable if you have allergies to any ingredient used in the product
Can be slightly expensive compared to other available products
Vegan Liquid Matte Lipstick Crown Me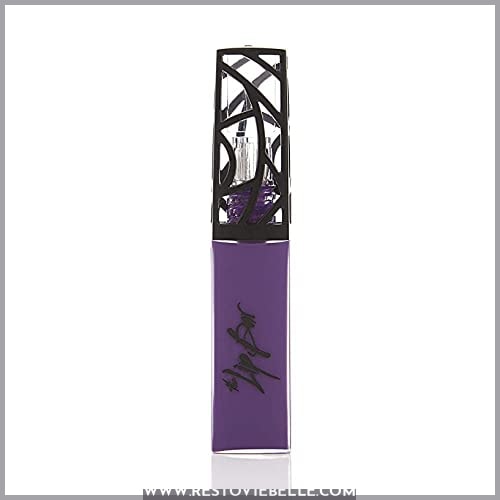 View On Amazon
Crown Me Vegan Liquid Matte Lipstick offers intense moisture and long-lasting, transfer-proof color for all your boldest looks.
With a range of shades from blue-red to deep plum to neutral pink, this vegan liquid matte lipstick glides on smoothly and provides full coverage with a soft, lightweight texture.
Enriched with moisturizing oils like jojoba oil, papaya oil, and coconut oil that nourish lips without drying them out or leaving behind an uncomfortable feeling – it's the perfect cruelty-free choice for those who want their makeup look to last until the end of the night!
Longwear formula
Transfer-proof
Highly pigmented & full coverage colors
Soft & lightweight texture
Cruelty-free & vegan formula
Exfoliate lips first for smooth application
Use lip balm underneath for extra hydration
Dark shades may stain lips temporarily
Butter London Fairy Cake Lip Cream
View On Amazon
You'll love Butter London's Fairy Cake Lip Cream for its matte finish and nourishing blend of jojoba, papaya, and coconut oil that keeps your lips looking kissably soft all day long!
This bright pink cream is dermatologist tested, hypoallergenic, and fragrance-free, so it won't irritate sensitive skin. The creamy formula glides on easily without tugging or pulling at the delicate lip area.
It claims to stand up to masks, but unfortunately, it doesn't deliver on this promise, making it a bit of a waste of money if you're looking for something long-wearing. However, this product does provide intense moisture with its natural oils while leaving behind an attractive matte finish without drying out your lips like other products may do.
So if you don't mind reapplying every couple of hours, then this could be the perfect product for you!
Matte Finish
Nourishing Jojoba Oil & Papaya Oil
Hypoallergenic & Fragrance-Free
Doesn't Stand Up To Masks As Claimed
Reapplication Needed Every Couple of Hours
Frequently Asked Questions (FAQs)
What is the best way to apply a lipstick sealer?
For optimal results, apply a thin layer of your desired lipstick sealer and let it dry for 20-40 seconds. Choose comfortable, lightweight formulas that won't peel or stick while providing long wear time and hydration.
Avoid products with dyes, irritants, allergens, or animal ingredients to prevent allergies.
How often should I reapply a lipstick sealer?
Reapplying a lipstick sealer depends on the type of formula you are using and how long your lip color needs to last. Look for a comfortable, lightweight formula that won't peel or stick; avoid those with dyes, irritants, allergens, or animal products.
Are there any vegan lipstick sealers available?
Yes, there are vegan lipstick sealers available. Lip Chic By Ella's International Sealer is formulated with all-natural ingredients and provides a glossy, waterproof finish that lasts 8+ hours. Simplexion Stay On Lipstick is also transfer-proof and lightweight for comfortable wear without cracking or drying lips.
Bite Beauty Power Move Creamy Matte Lipstick adds moisture, while Revlon Colorstay Satin Ink Liquid has a matte finish that resists smudging under masks.
Do lipstick sealers work with all lipstick types?
Yes, lipstick sealers work with all types of lipsticks. They help lock in color for long-lasting wear while preventing smudging, bleeding, and transferring. Look for formulas that are comfortable and lightweight to experience flawless lips without peeling or sticking.
Is it safe to use a lipstick sealer with other makeup products?
Yes, you can use a lipstick sealer with other makeup products! It will help keep your look in place all day and prevent smudging or fading. Sealers are lightweight and won't stick or peel, so they're safe to use with other items like eyeshadow or blush.
Choose a formula that is free of dyes, irritants, allergens, and animal products for best results.
Conclusion
Pleasingly, finding the perfect lipstick sealer for your needs is now easier than ever with these 10 top-reviewed options. From Lipcote Original for a transfer-proof barrier to Ella International for a long-lasting, eat-proof finish, there's something for everyone.
Simplexion Stay On, Mehron LipStix, Lip Elegance, Model in a Bottle, Lip Lock Lip Balm, Almay Eye Makeup Remover Pads, Vegan Liquid Matte Lipstick Crown Me, and Butter London Fairy Cake Lip Cream are all great choices for achieving a smudge-proof, kiss-proof look.