This site is supported by our readers. We may earn a commission, at no cost to you, if you purchase through links.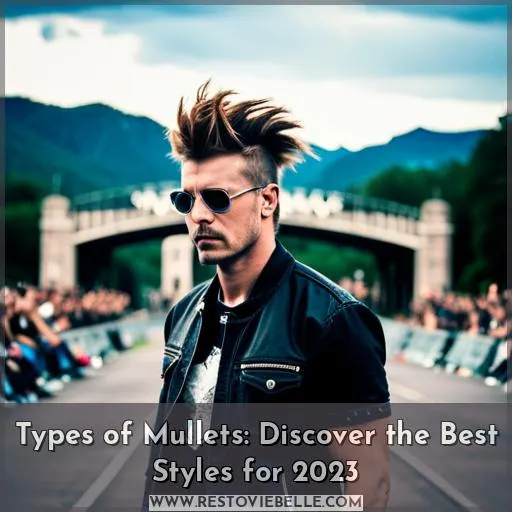 If you're looking for a way to stand out from the crowd, then look no further than the mullet. Over time, it has become one of the most iconic hairstyles known worldwide and is making an impressive comeback in 2023.
From classic styles to modern trends, this article will explore all types of mullets and how they can be used as a statement piece for any style-conscious man.
Let's take a dive into what makes each type unique so that by the end, we can discover which type would best suit your individual needs – let's find your perfect 'do!
Key Takeaways
The mullet is a versatile unisex haircut that is making a comeback in 2023.
There are various modern variations of the mullet, including hipster mullets, punk-inspired mullets, and permed mullets.
Different mullet styles such as the undercut style, mullet fade, shaved sides mullet, and various trending styles cater to diverse preferences.
The mullet hairstyle is suitable for all hair types and lengths, whether long, short, straight, or curly.
What is a Mullet?

You'll be the talk of the town with a cool mullet—a timeless, versatile unisex haircut that's been popular since ancient times!
A classic mullet is traditionally short in front and long at the back. It has evolved over time into modern variations like hipster mullets, which are longer on top for a contrast against shorter sides.
For an edgier look, try punk or permed mullets to stand out from the crowd. Skin fade combines low fades with elegant lines, while rose gold hair adds more pizzazz to your style!
Shullets are ideal for those who want something between shaggy and structured looks as they offer effortless styling without compromising texture.
Remember: embrace your style and own your new 'do with confidence no matter what anyone else might say about it – you'll always look great rocking a perfectly tailored curly/punk/permed/skin fade/rose gold mullet that's all yours.
History of the Mullet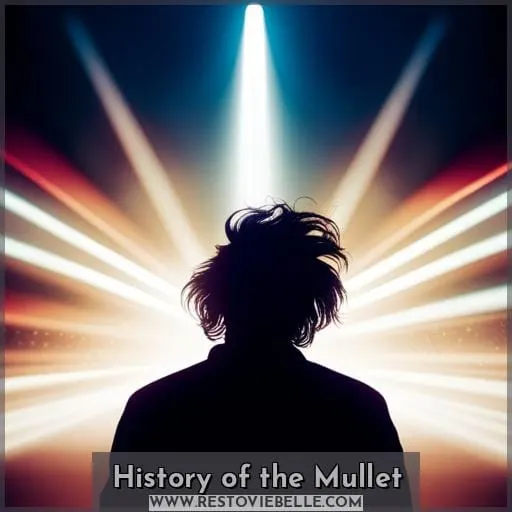 The mullet has been documented since the sixth century and rose to popularity in the 1970s-80s, making a comeback as a versatile unisex haircut.
From classic styles like long back with medium top and front, to modern twists such as undercut fades or shaved sides mohawks; from French crops to short versions or long '70s-'80s looks; from afro textures to shaggy blown-outs or wavy effortlessness – there are endless styling options for everyone.
The revival of the mullet is embraced by various celebrities, athletes, and musicians alike who showcase different trends in hair culture.
Whether you're after an edgy punk look with spiked tips, a bold perm job that requires good technique, or a sun-bleached beach-inspired style – express yourself without fear of judgment!
With easy maintenance requiring minimal time for styling, it's no surprise that many choose this unique cut over other varieties.
So embrace your inner rebel: choose what resonates best with you and own your next signature look!
Is the Mullet Coming Back?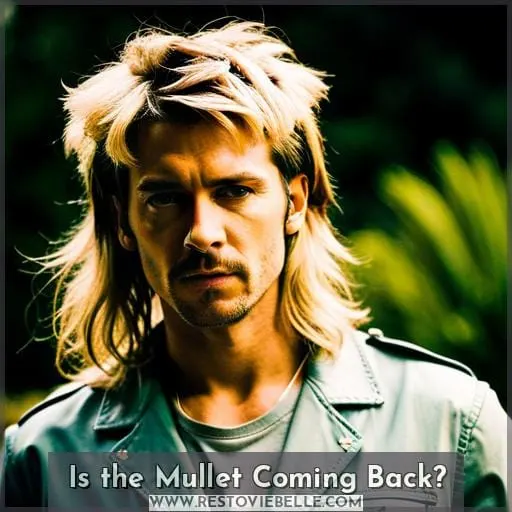 With its versatility and unisex appeal, the mullet is making a comeback – it's been seen on famous athletes, musicians, and actors. Its modernizing has made it gender inclusive too; from classic to undercuts or drop fades with punk spikes or feathered curls.
Whether you go for long back with short sides like a French Crop Mullet or something edgy like an Undercut Mohawk Mullet with shaved sides in fade – the possibilities are endless and cost around $40 depending on your barber.
So if you're feeling daring yet stylishly unique — get yourself a new 'do that expresses who YOU truly are without any fear of judgment.
Popular Mullet Styles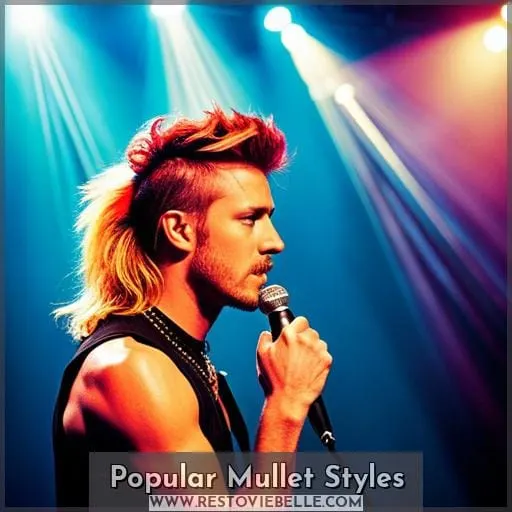 The mullet is a timeless hairstyle that has been around for centuries, making its presence known in the 70s-80s and having an even bigger comeback today. Popular styles of this versatile unisex cut include the classic mullet with its long back, medium top, and front; modern mullets with their subtle contrast from front to back; undercut slicked-backs with shaved sides in a fade; as well as trendy options like the Mullet Fade or Shaved Sides Mohawk.
Classic Mullet
Experience the timeless look of a Classic Mullet, with its shorter front and sides and longer back for an iconic contrast. Choose cutting lengths that suit your face shape or texture choices like permed or dyed hair colors.
This business at the front party at the back style can be tailored to fit any modern occasion – from work meetings to weekend gatherings! For styling tips, try using mousse on damp hair before blow-drying it for added volume and lift in the crown area.
Opt for a long mullet if you want more length on top while keeping short sides as well as an undercut fade look while maintaining some length at the nape of your neck.
Modern Mullet
Try a modern twist on the classic mullet, featuring subtle contrast from front to back. Create an edgier look with fading techniques and color palettes for added character.
Accessorize accordingly by adding height or texture products as desired for a unique finish.
Undercut
The Undercut style is an edgy twist on the classic mullet. It features a slicked-back top with shaved sides in a fade, creating modern appeal. This look requires regular hair maintenance to keep looking fresh and stylish, so consider that when choosing this style.
Color variations are also highly popular with the undercut mullet – curly, spiky, or side styles can be achieved with ease! For something more daring, try tapered wavy or cropped fades and burst fades for added flair.
Mullet Fade
You'll love the stylish contrast of a mullet fade, with varying heights of fading for an edgy modern look. Whether you opt for a slick back or afro mullet, this versatile style is sure to turn heads.
Try a long perm mullet with temple fades framing your face and sides shaved down.
A faux hawk skin fade can also be achieved if you're looking to add depth and dimension to your 'do.
Shaved Sides
Rock a Shaved Sides Mullet for an edgy mohawk-like look with a flat top and shaved sides.
Faded tops, buzzed sides, or even an afro fade can make a statement in the modern era of mullets. For those looking for something more daring, try the disconnected mushroom cut mullet.
Or go further with short fringe and a skin fade combined into one hairstyle? A taper fade and fringe is also another great option that won't break your wallet either!
Whatever you choose, make sure it's unique – like you – so be bold when embracing this trend!
How to Style a Mullet

Choosing the right styling options can help you create a unique mullet look that expresses your personality. You should consider factors such as hair length, face structure, and gender inclusiveness when deciding on a style.
When it comes to styling, think about hairstyles like choppy layered shaglets for an edgy vibe, wavy mullets for effortless glamour, or bowl cut mullets if you don't want any fussing with your lengths.
For those who love fringe bangs, try out the shoulder-length mohawk with added bangs at the front and sides.
Hair care is also important; make sure to choose products that suit your hair type and follow through with daily maintenance routines depending on the desired outcome.
Embrace this versatile unisex trend today!
How Many Types of Mullets Are There?

Explore the world of mullets! From classic styles to modern variations, there's something for everyone. Whether you want a subtle fade or an edgy punk look, try out these trendy options: Curly Mullet, Punk Mullet, and Permed Mullet.
Add some volume with curly middle part mullets or go long and wild with a long curly version. For something more daring, try out punk-inspired versions like spiky tips mixed into your cut.
Unique Types of Mullets in 2023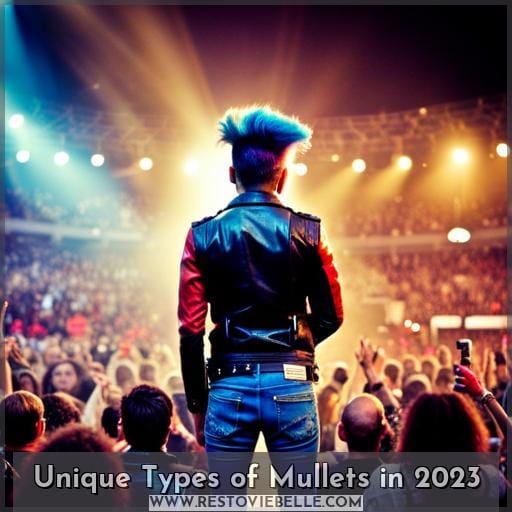 Are you searching for a new hairstyle to rock in 2023? Look no further than the unique types of mullets: Cropped Mullet Fade, Hipster Mullet, Temple Fade Mullet, Tapered and Blended Wavy Mullet, as well as Tousled Wavy Mullet.
Each style is certain to provide you with the perfect balance between modern trends and classic looks.
Cropped Mullet Fade
Try out the trendy Cropped Mullet Fade for an edgy style that looks great on everyone! A mix of a mullet and fade, this cut has shaved sides with a top section featuring varying lengths. Incorporate curls, punk rock spikes, or rose gold hair color to create your own unique look.
Flat-top and long mullets are also popular options with hair designs added in for flair. Style guides can help you find the perfect curly perm or dyed hair hue to complete the ensemble.
Whether you're looking for something subtle or bold, try out one of these modern takes on classic hairstyles today!
Hipster Mullet
You'll be sure to turn heads with the daring Hipster Mullet! This unique combination of slickness and texture adds an edgy touch to your look. Get creative when dyeing your hair, as this style looks best with a contrast between undercut sides and textured fringe on top.
Consider also getting a perm for added body, but make sure you understand its maintenance requirements first! Shaggy layers will give it an effortless effect while adding extra volume. You can also try out variations such as mullets with bangs or blunt ends—the possibilities are endless! With all these trends in mind, it's time to dive into the world of hipster styling that's guaranteed to give you maximum impact every single day.
Temple Fade Mullet
Give the Temple Fade Mullet a try for an edgy look with shaved sides and a short-to-long transition. Incorporate various fading techniques, color options, hair lengths, and textures to create your own unique style.
Get creative with perming techniques or add texture by incorporating bowl cuts into classic mullets.
Tapered and Blended Wavy Mullet
Experience the trendiest hairstyle of 2023 with a tapered and blended wavy mullet for an effortlessly chic look. The undercut layers create volume, while the layered texture adds body to your hair. Wispy tips add movement to this classic style, accentuated by fringe accents on top that blend into faded ends at the back.
Tousled Wavy Mullet
Feel the cool breeze on your tousled wavy mullet and turn heads with its unique flair. The sleek, modern twist to this classic style is perfect for those looking to stand out in 2023.
With varying lengths of locks ranging from short sides to long back, the possibilities are endless when it comes to styling a tousled wavy mullet! You can easily tailor your look according to personal preference and keep up with trending styles today.
From dyeing it rose gold to adding a futuristic touch with some color blocking, there are plenty of options.
Whether you want an edgy Caesar cut or a blow-out version, there's something here for everyone who wants a chic yet eye-catching 'do!
Final Things to Consider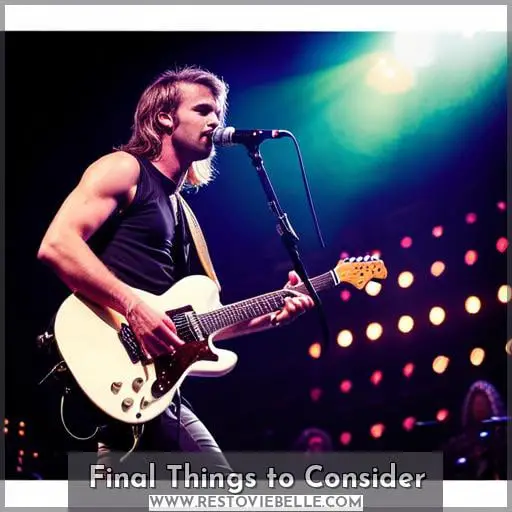 As you consider all the unique types of mullets available for 2023, there are a few final things to take into account.
Gender is an important factor when choosing a style. Whether you're looking for something classic or modern, mullets come in all shapes and sizes. There are variations like the perm mullet, afro mullet, and even faux hawk styles that have hit the mainstream this year.
Popular hairstyles for men will continue to be inspired by old-school trends. They still offer plenty of creativity through products like hair pomades and gels.
Don't forget about inspiration either. Find yourself some fresh images from sources such as Instagram or Pinterest to get ideas on how to best customize your chosen cut.
Mullet considerations don't stop here though. If you want a style that's low maintenance but also trendy, keep an eye out over 2023.
Which Type of Mullet is Right for You?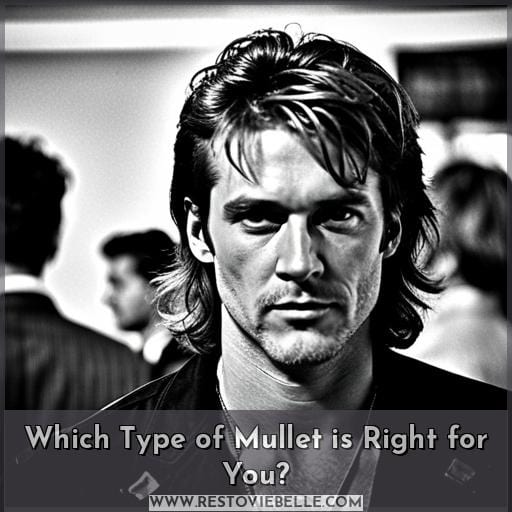 With so many styles to choose from, you can find the perfect mullet for your look and personality. Whether it's a classic or modern style, an undercut or fade – there is something available for everyone.
Consider face structure and hair length when personalizing your mullet. Remember that gender isn't a factor with this versatile unisex haircut! Styling tips are important too – go bold with a perm or simply slick back the sides as part of an effortless cut.
Embrace your style and own it. Thick skin is needed if you get mixed reactions! Be aware of growing out challenges during the process, as well as adequate styling time each day to keep up appearances.
Mullets also come in textured versions like afro-textured hair – don't be afraid to mix things up! Remember: find what works best for you based on facial features, texture type, and desired maintenance level.
How to Cut a Modern Mullet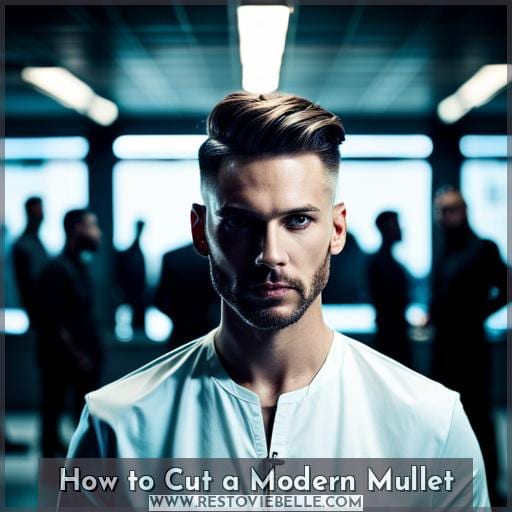 Try a modern mullet for the ultimate business-party look that's sure to turn heads! To achieve this hairstyle, follow these haircare tips:
Decide on the length and style you'd like your hair to be cut into.
Choose a barber or stylist who is experienced in cutting modern mullets and ask them for advice about what might work best with your face structure, hair type, etc.
Keep gender inclusivity in mind when selecting products – many styling products are suitable for both men and women, so opt wisely!
Consider maintenance requirements – some styles require more upkeep than others, so decide how much time you're willing to commit before making any decisions.
Make sure you have all the necessary equipment such as scissors, clippers, combs & brushes ready before starting.
Finally, get creative! Experiment with different colors or fades if desired; add spikes or curls depending on personal preference; create an asymmetrical fringe; dye it rose gold – there are endless possibilities! Have fun creating something truly unique that reflects individual personality while embracing classic trends of past decades.
Frequently Asked Questions (FAQs)
What Hair Products Are Best for Styling a Mullet?
Get the party started with a stylish mullet! Use mousse for volume, pomade or wax to define texture and hold the shape.
How Long Does It Take to Grow a Mullet?
Growing a mullet can take as little as 3 months or up to 6, depending on how quickly your hair grows.
Is the Mullet Suitable for All Hair Types?
Yes! The mullet is suitable for any hair type – long, short, straight, or curly. It's low-key and versatile enough to suit anyone looking for a stylish yet effortless look that can be customized to their individual style.
What Are the Pros and Cons of Having a Mullet?
Having a mullet can be stylish and unique. Pros include versatility, suiting all genders, and being easy to style. Consider the cons like frequent maintenance or mixed reactions before committing.
Are There Any Celebrity Mullets to Inspire You?
Yes! From Bruno Mars to Miley Cyrus, there are plenty of celebrity mullets that can inspire you.
Conclusion
No matter which type of mullet you choose, it's important to own your style and embrace the trend that's making a comeback in 2023.
From classic to modern mullets, undercut, mullet fade, and shaved sides, there are plenty of options to explore and customize.
Whether you want to go all-in with a punk mullet, keep it subtle with a short mullet, or go for a burst fade mullet, the possibilities are endless.
Consider your hair length, face structure, styling options, and daily maintenance needs before taking the plunge.
With the right type of mullet, you can make a powerful statement and stand out from the crowd.
So go ahead, find your perfect mullet and rock it with confidence!