This site is supported by our readers. We may earn a commission, at no cost to you, if you purchase through links.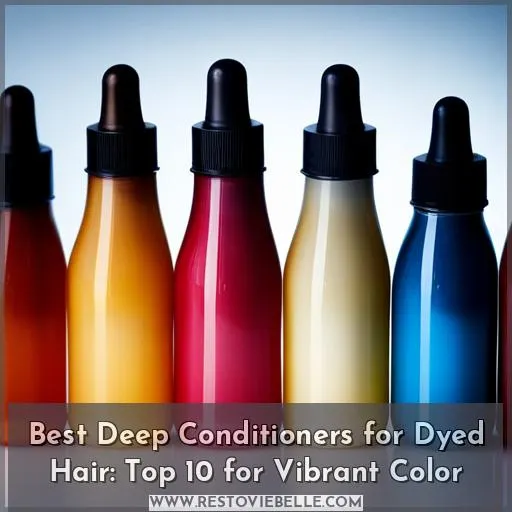 Unmasking the perfect deep conditioner for your dyed hair can be a daunting task.
To help make this quest easier, we have compiled a list of the top 10 best deep conditioners for dyed hair on the market.
With our buyer's guide included in this article as well as helpful tips about what ingredients work best with different types of hair texture, there's nothing stopping you from having gorgeous colored-treated tresses today!
Key Takeaways
Pureology Strength Cure Superfood repairs and strengthens dyed hair.
Coco Eve Virgin Hair Masque hydrates and adds shine to dyed hair.
Utilize natural oils like argan and jojoba for moisture in dyed hair.
Avoid products containing sulfates and heavy fragrances for dyed hair.
Top 10 Best Deep Conditioners for Dyed Hair
Finding the perfect deep conditioner for dyed hair can be tricky, but these top 10 products make it easier. From Pureology Strength Cure Superfood to Olaplex Bond Maintenance Conditioner, each of these formulas provides moisture and protection while preserving color-treated hair.
1. Pureology Strength Cure Superfood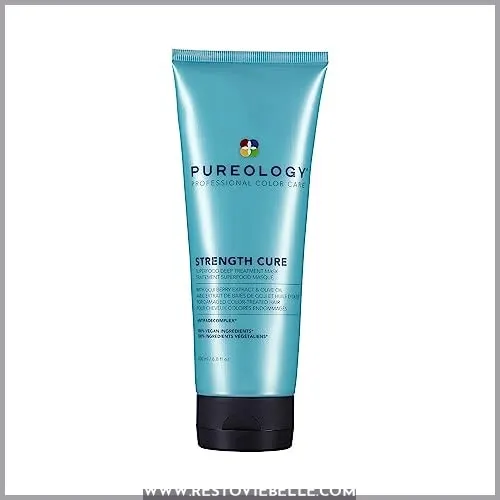 View On Amazon
For dyed hair, you can't go wrong with Pureology Strength Cure Superfood. Its reparative formula strengthens strands and helps prevent future damage. It is a silicone-free treatment packed with antioxidant-rich Olive Oil and Goji Berries.
This formula deeply penetrates the hair shaft to repair damage, breakage, split ends, and frizziness. It also helps protect against environmental elements like sun or heat. Customers love that it leaves their hair feeling soft, silky, and manageable after use.
This vegan formula is free of parabens, making it safe for color-treated hair. A little goes a long way with this concentrated product, making your 8 oz bottle last longer than usual products without compromising on quality results.
It effectively repairs damaged locks from over coloring processes or neglectful styling habits.
Strengthens strands & prevents future damage
Nourishes strands & adds softness/shine
Paraben-free & safe for colored treated locks
Expensive but small amount lasts a long time
Previous pump packaging was more convenient
2. Redken Color Extend Magnetics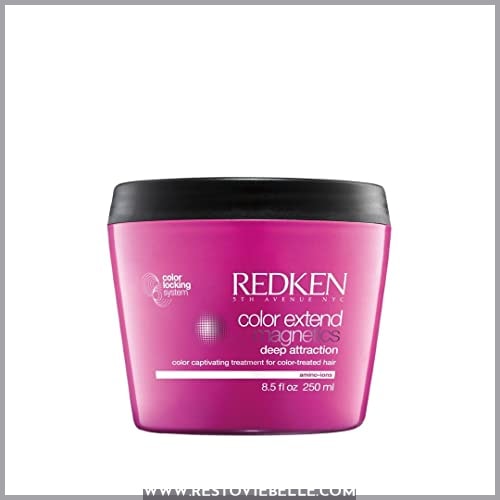 View On Amazon
Treat your colored locks to Redken Color Extend Magnetics for an antioxidant-packed boost of nourishment. Formulated with IPN Technology and Zinc Gluconate, this intensive color care treatment helps prolong hair color while strengthening strands.
It provides lasting detangling benefits, seals the cuticle to lock in hair color, and adds volume to thin tresses all at once.
Apply after shampooing and leave on for 15 minutes before rinsing off – a pleasant smell that lasts will be left behind! Towel dry hair prior as instructed and use a plastic shower cap during processing if desired.
Get ready to experience silky softness like never before!
Restores brittle and damaged hair
Detangles and adds volume
Pleasant scent that lingers
Need close adherence to instructions
Some find scent too strong
Effects don't last long for some users
3. Coco Eve Virgin Hair Masque
View On Amazon
Transform your hair with Coco Eve Virgin Hair Masque, an award-winning 5-in-1 miracle worker that hydrates and conditions while improving texture and shine. Formulated without sulfates, parabens, or phthalates, this vegan product is 100% PETA approved.
Enjoy the long-lasting coconut scent as it restores softness and eliminates frizz.
Repairs damaged hair caused by styling, bleaching, or coloring
Hydrates and adds shine
Eliminates frizz
Expensive, but a little goes a long way
Not suitable for those with sensitive skin
Can take up some time if left in overnight
4. TIGI Bed Head Color Goddess Mask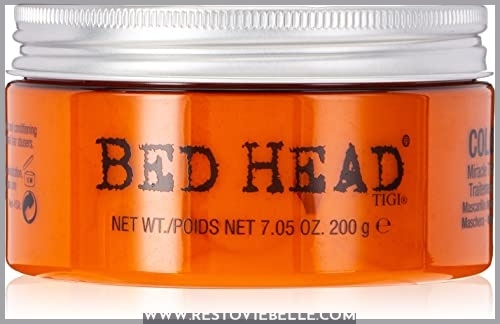 View On Amazon
Experience the TIGI Bed Head Color Goddess Mask's luxurious conditioning and volumizing properties to give your colored hair a high gloss shine! This intensive color care treatment is designed to help prolong and protect colored hair, leaving it soft, silky, and manageable.
Formulated with IPN Technology and Zinc Gluconate, it provides antioxidant protection while sealing the cuticle to lock in hair color. It also adds volume for thin hair, making color stand out more vividly than ever before.
With easy application, this mask will leave your locks looking healthy again as well as feeling soft and hydrated like never before!
Enhances vibrancy of colored hair
Smooths cuticles for high gloss shine
Low pH formula locks down pigment after coloring
Contains Keratin & Penetrating Oils for moisturization & conditioning
Fragrance does not last beyond the same day
Softens but doesn't make hair happy
Availability online only
5. Artnaturals Argan Hair Mask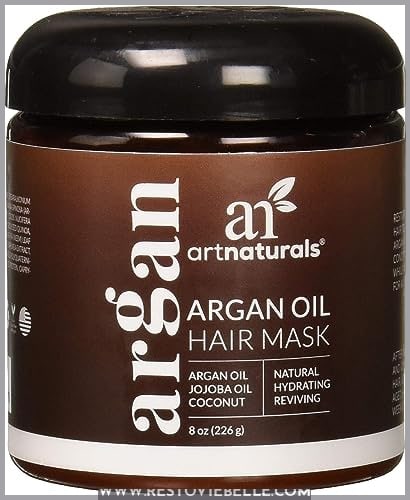 View On Amazon
Unlock softer, more manageable hair with Artnaturals Argan Hair Mask! This luxurious, sulfate-free product is formulated with Moroccan Argan Oil and Jojoba to deeply hydrate and restore hair. It helps soften strands while providing intense moisture, shine, and manageability for all types of dry or damaged locks.
For those seeking a salon-quality treatment from the comfort of home without breaking the bank – this mask fits that bill perfectly. With its affordable price point, you can achieve smoothness in no time at all while maintaining your unique texture by nourishing each strand separately.
Its organic ingredients are free from parabens or phthalates, so you know it won't strip away any color.
Softens and nourishes hair
Leaves hair moisturized & silky
Intoxicating smell
Some experienced dry scalp
Not recommended by one user
Mixed opinions on effectiveness
Expected better for the price
6. SheaMoisture Hair Masque Manuka Honey Mafura Oil
Nourish your curls with SheaMoisture's Hair Masque Manuka Honey Mafura Oil, a luxurious blend of certified organic ingredients that deeply hydrates and restores locks to their former glory. This damage-control and conditioning cream is formulated with fair trade shea butter, honey, mafura oil, and baobab oils, as well as African rock fig extract for strengthening hair strands while reducing breakage.
It is ethically traded and sustainably produced without the use of sulfates or parabens, so it won't strip away color from dyed hair nor irritate sensitive skin types.
First-time users report revived hydration after just one application, while experienced users notice an improvement in texture and shine, along with reduced dryness for all curl types, including 3B & 4A textures.
Transitioning from frizzy to smooth styling results without stickiness or greasiness left behind after rinsing off the product completely.
Hydrates curls
Improves shine & texture
Reduces dryness & frizz
Strengthens strands
Affordable price point
Cruelty-free
Sulfate-free
Unsealed packaging may cause spilling during shipment
Results may vary depending on the length of masque application
7. Mielle Organics Babassu Mint Conditioner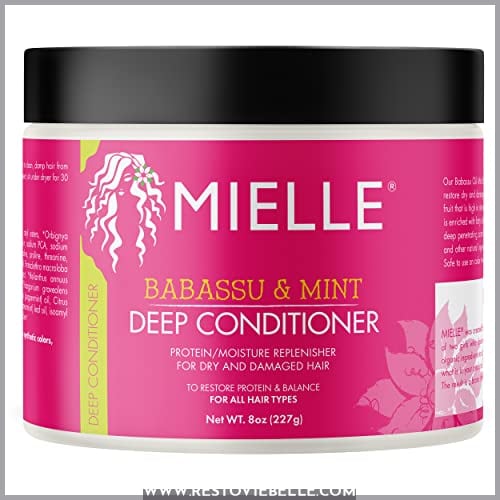 View On Amazon
Make your hair look and feel luxurious with Mielle Organics Babassu Mint Conditioner, a creamy formula designed to strengthen, reduce breakage, and smooth frizz. This vegan product is packed with babassu oil and mint to penetrate the follicles for a healthy scalp and soft, bouncy hair.
It's suitable for all types of curly or damaged locks as it adds moisture without greasiness while promoting manageability.
With its light consistency that goes a long way, you can enjoy the pleasant scent during use as well as after rinsing out this conditioning treatment from Ultra Standard Distributors.
Contains babassu oil & mint to strengthen & reduce breakage
Penetrates & replenishes follicles for a healthy scalp & bouncy hair
Can be used as a sculpting gel; empowers women with organic ingredients
Lightweight consistency with great slip; pleasant fruity fragrance
Strong lemongrass scent lingers after rinsing
Some bottles arrived with leaked product
More expensive than some competitors
8. Davines Renaissance Mask Dry Damaged Hair
View On Amazon
Revive your damaged hair with Davines Renaissance Mask Dry Damaged Hair, an intensive conditioning treatment that repairs brittle strands and leaves you with silky, healthy-looking locks. This liquid product is designed to help prolong the vibrancy of color-treated hair while providing antioxidant protection and sealing in moisture.
It helps detangle, strengthen, and replenish for all types of hair – from thin to coarse – making it a great choice for those seeking salon quality from home.
A few uses will leave you feeling confident, knowing your new style won't be ruined by dryness or breakage.
Repairs brittle and damaged strands
Enhances vibrancy and depth of colored tresses
Detangles and strengthens hairs
Adds volume
Pleasant coconut scent
Easy application
Slightly higher cost
Heaviness in the mask
9. Jessicurl Deep Conditioner

View On Amazon
Transform your hair with Jessicurl Deep Conditioner, a luxurious cream that offers ultra-hydration and defines curls while reducing frizz. This sulfate-, silicone-, gluten-, and cruelty-free product is safe for color-treated hair, making it perfect for those with sensitive skin.
Cocoa butter and shea butter provide deep hydration to dry locks, while the pleasant fruity tropical fragrance lingers on after use.
A little goes a long way as this 8 oz bottle lasts quite some time! This highly rated conditioner works great as both a protein mask or leave-in treatment.
The only downside is that packaging makes it hard to squeeze out all of the product.
Ultra-hydrating & defines curls
Reduces frizz & adds shine
Sulfate-, silicone-, gluten-free & cruelty-free
Pleasant fruity tropical fragrance
Affordable
Great as a protein mask or leave-in treatment
Packaging makes it hard to squeeze out all product
10. Olaplex Bond Maintenance Conditioner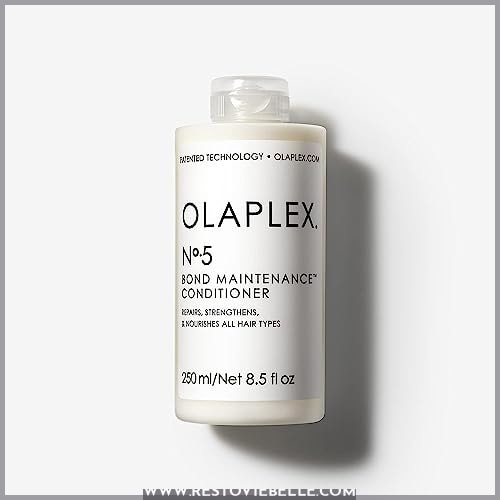 View On Amazon
Experience Olaplex Bond Maintenance Conditioner's game-changing bond-building chemistry to restore your hair's internal strength and moisture levels for a softer, shinier look. This revolutionary product is suitable for all hair types. Its reparative formula is free from parabens and silicone, helping to prevent future damage.
The concentrated formula provides antioxidant protection to lock in color while detangling and strengthening the strands against breakage.
A little goes a long way with this conditioner as it deeply hydrates each strand of your colored tresses, making them soft yet manageable without leaving any greasy residue behind. The application process is easy, and the pleasant coconut scent lingers on afterward, leaving you feeling refreshed after just one use.
Suitable for all hair types
Reparative formula free from parabens & silicone
Provides antioxidant protection & locks in color
Detangles strands & strengthens against breakage
Deeply hydrates each strand of colored tresses
Slightly higher cost than other conditioners
What is a Deep Conditioner?

A deep conditioner helps bring your colored hair back to life by infusing it with proteins and moisture-rich ingredients. It is designed specifically for color-treated or damaged hair, helping to protect and extend the vibrancy of dye.
The product has an array of benefits: nourishment, hydration, shine restoration, and detangling effects – all while being free from sulfates that can strip away color. To get the most out of a deep conditioner, look for ones containing natural oils such as argan oil or jojoba oil, which help replenish lost nutrients within strands without weighing them down.
Keratin protein, used in many formulas, promotes strength and elasticity, while vitamins like B5 add volume and prevent breakage.
When using a deep conditioning treatment on dyed hair, be sure to apply it post-shampoo every 1-2 weeks, depending on texture and thickness.
How to Use a Deep Conditioner

To revitalize dyed hair, use a deep conditioner with nourishing ingredients like oils and butters that can penetrate the hair shaft to repair damage.
After shampooing your tresses, apply the conditioner from mid-lengths down. For maximum hydration and split end repair, massage into the scalp for two minutes, then detangle strands with a wide-tooth comb.
Doing this regularly will help keep your color-treated locks looking vibrant while boosting shine all over.
Post-shampoo application on damp hair, as it helps seal moisture in better than dry ones.
Hydrating ingredients such as oils or shea butter that penetrate deeper into each strand of hair.
Color-safe formulas specifically formulated to protect colored tresses from fading prematurely.
For best results, read the product label carefully and follow the instructions accordingly. Using too much or leaving it longer than recommended may cause unwanted buildup on the scalp, which could lead to other problems down the line, such as flakiness or itchiness if not removed promptly.
A good deep conditioning treatment is key to maintaining healthy colored locks, so give yours some extra TLC.
Buyer's Guide: How to Choose the Right Deep Conditioner for You

If you're looking for the best deep conditioner for dyed hair, it's important to consider your own individual needs. Depending on your hair type and texture, certain ingredients may be more beneficial than others in restoring hydration and repairing damage.
For healthy colored locks, look out for products with oils or butters to provide moisture; keratin-based formulas are great at strengthening weakened strands, while lightweight options can help fine tresses retain volume without weighing them down.
Hair Type and Texture
When choosing a deep conditioner, consider your hair type and texture to find the perfect product for you. Fine or coarse? Thick or thin? Curly or straight? All these elements can affect which formula works best for you.
If your hair is fine, opt for lightweight formulas that won't weigh it down. If it's thick and curly, look for hydrating ingredients like oils and butters with keratin proteins to repair damage. Color-treated tresses require special care, so be sure to look out for color-safe nourishing products to protect against fading.
With so many options available, shopping around will help ensure you find the right match of ingredients tailored specifically to your needs!
Choosing the Right Ingredients
Considering your hair type and texture, pick a deep conditioner with ingredients that'll give you the results you want. This could include oils and butters for hydration or keratin to repair damage. Look for an adequate balance between hydration and color protection.
If you have bleached locks, opt for brightening masks. For repairing damaged hair, go for protein-rich formulas. If you have sensitive skin, consider formulas that are free of sulfates or heavy fragrances.
Lightweight products are best suited to fine hair, while thicker tresses require richer options like coconut oil-based treatments or restoring masks containing African Rock Fig extract.
Tips for Healthy Hair
For beautiful, healthy hair, balance moisture and protein with nourishing growth shampoos and oils. Avoid hot tools to prevent damage; deep condition regularly for hydration. A silk pillowcase helps lock in moisture, while a regular trim keeps split ends at bay.
Growth products are ideal for over-processed or brittle hair that needs extra TLC – look for hydrating formulas rich in keratin proteins and oils like shea butter or argan oil to help repair damage from bleaching, dyeing, or processing.
What to Look for in a Deep Conditioner

Choose a deep conditioner for dyed hair with hydrating ingredients like oils and butters, keratin, and proteins for damage repair. Opt for lightweight formulas if you have fine hair or richer options for thick hair.
Avoid sulfates and heavy fragrances. Consider your hair type, texture, and goals – whether you need moisture or want to repair damage. When selecting a product, read the labels carefully to ensure it doesn't contain any harsh chemicals that may further aggravate damaged strands.
Vegan products are also available, which use plant-based ingredients to nourish your hair without any animal byproducts or testing on animals. After shampooing, apply the deep conditioner generously from roots to tips, ensuring every strand is covered.
Then, wait as instructed before rinsing out thoroughly with warm water. To prevent build-up, alternate conditioning days until you find what works best for you. Weekly treatments are usually enough, though finer textures will need less frequent applications than thicker ones.
Why Trust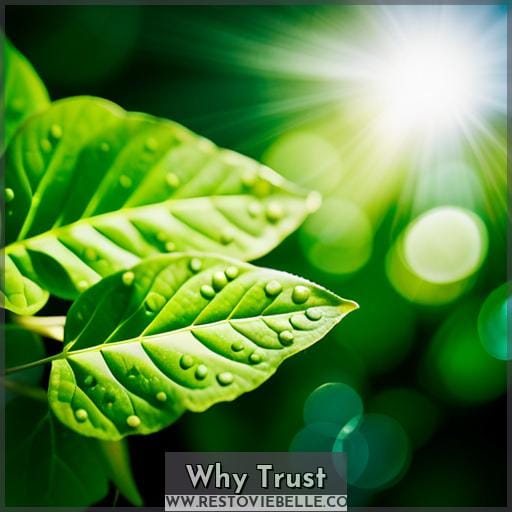 When it comes to maintaining dyed hair, deep conditioning is a must. A professional hair colorist will tell you that this helps revive brittle strands and improve their resilience against future damage.
With so many choices of deep conditioners out there, the key is knowing what ingredients and benefits are best for your specific needs.
Look for products like Olaplex No 5 Bond Maintenance Conditioner or those tailored specifically towards bleached hair if you've recently lightened yours to get the most from your treatment. Products with natural oils such as olive oil or jojoba can help nourish without weighing down, while proteins like keratin work great at repairing damage caused by styling tools and chemical treatments over time.
Deep conditioners should be applied post-shampoo on damp tresses, but make sure not to leave them in too long as they may start causing more harm than good! Try different formulas until you find one that works well with both your budget and frequency of use; then stick with it.
Conclusion
When it comes to finding the best deep conditioner for dyed hair, there are many options to choose from. From Pureology Strength Cure Superfood to Olaplex Bond Maintenance Conditioner, there's a deep conditioner for every hair type and need.
You'll want to consider your hair type and texture, as well as the ingredients in the deep conditioner, when selecting the best one for you. For example, if you have dyed, curly hair, the Mielle Organics Babassu Mint Conditioner is a great choice for restoring hydration and definition.
Additionally, be sure to use growth shampoos, oils, and avoid hot tools and overusing conditioner to keep your hair healthy and vibrant. With the right deep conditioner, you can easily maintain your dyed hair's color and softness.